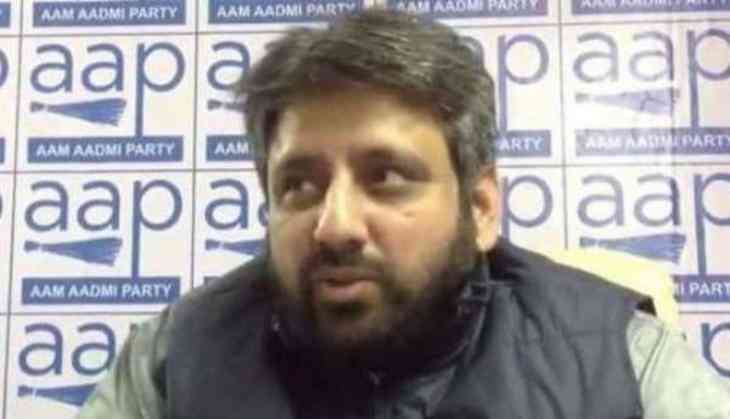 Aam Aadmi Party's (AAP) Amanutullah Khan, leading by more than 70,000 votes over BJP's Braham Singh, had a ready quip when questioned about the results. "Okhla ki janta ne current laga diya," he said, referring to Amit Shah's recent advice to the people of Delhi.
For Amanutullah Khan, it was retaliation moment for the bombardment of hate speeches against anti-CAA protests that peaked in two shooting incident. Okhla is where Shaheen Bagh the heart of anti-CAA protests is located.
Not long ago, BJP leader Amit Shah said, "Press the button with such anger that the current is felt at Shaheen Bagh," making the anti-citizenship law protests front and centre of the party's campaign.
The comment, and others like it, had resulted in AAP accusing the BJP of driving a polarising campaign.
A handful of BJP leaders, from Uttar Pradesh CM Yogi Adityanath to Aditya Thakur, had suggested the use of bullets against "traitors" and "terrorists". At a rally, Anurag Thakur, slogans of "Goli maaro sa*** ko" were raised. BJP's star campaigner Yogi Adityanath also had his consent to using bullets to deal with protesters.
After a slow start, where his BJP rival led, Amanatullah Khan had shot ahead. Around noon, he tweeted, "Leading by 72,000 votes after the 13th round".
Delhi voted on Saturday, and today's counting indicates another victory for Arvind Kejriwal led Aam Aadmi Party.
Also Read: Delhi Election Results: Manish Sisodia wins Patparganj Assembly constituency by margin of 3,006 votes
Also Read: Delhi Election Results: 'We accept poll results and congratulate Arvind Kejriwal,' says Gautam Gambhir