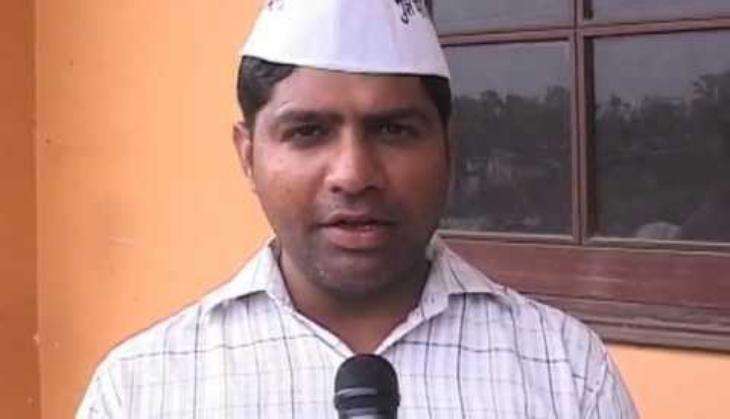 An FIR has been lodged against Aam Aadmi Party (AAP) MLA from Sangam Vihar, Dinesh Mohaniya. The FIR was lodged after locals alleged that he and his supporters had roughed them up and misbehaved with women in his office when they went to complain about irregular water supply.
Some residents of Sangam Vihar in South Delhi visited Mohaniya's office-cum-residence to complain about irregular water supply on 22 June. They alleged that their complaints were met with abuses by the MLA and his supporters.
"When we went to Dinesh Mohaniya's office, he refused to identify me. I must tell that I go to him daily because of water issues. The most important part is that he doesn't even sign or puts a stamp on our complaints. After that, he pushed me and other women and even abused us. We want that an FIR should be registered against him and he should be arrested," the complainant said.
"When he abused and pushed us, we also did the same. Are we here to be beaten up? There is a severe water issue here. We went there only to ask for water and not for money," he added.
The case has been registered under Section 506 (criminal intimidation), Section 509 (Word, gesture or act intended to insult the modesty of a woman) and Section 323 (punishment for voluntarily causing hurt) of the Indian Penal Code at the Neb Sarai Police Station.
Meanwhile, Mohania, who is also the vice-chairman of Delhi Jal Board, rubbished the allegations, saying they are all baseless.
--ANI