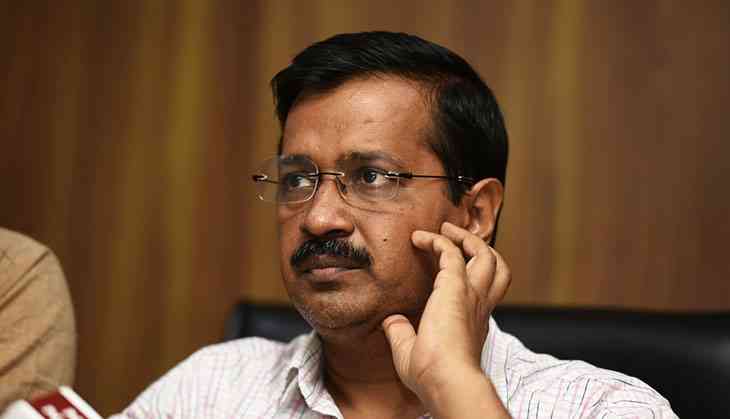 Delhi Lieutenant Governor Anil Baijal on 8 May forwarded the complaint of Aam Aadmi Party leader Kapil Mishra against chief minister Arvind Kejriwal to the Anti-Corruption Branch.
On 7 May, sacked water minister of Delhi Kapil Mishra had alleged that Kejriwal accepted Rs 2 crore from Health Minister Satyendar Jain at his residence.
Aam Aadmi Party has dismissed his allegations against party chief as "baseless".
Addressing a press conference on 7 May, Mr Mishra claimed he was an "eyewitness" to Mr Jain handing over Rs. 2 crore to Mr Kejriwal.
The Bharatiya Janata Party has called for police action against AAP convener Kejriwal, while Congress has demanded a CBI probe.
Talking about on going crisis of AAP, Robert Vadra said, "What goes around comes around!! From inception in 2010, the people who threw baseless, false accusations at me are now having to face a similar plight. That too from an insider who claims to have substantial proof."
"Well, I have borne so many false accusations from various politicians, mostly to gain publicity for themselves or divert the public mind from important national issues that I'd like to see how this one plays out. Had been on the receiving end, of a political and media campaign to malign me," he added.
Kapil Mishra, the 36-year-old former minister, said he met Lieutenant Governor Anil Baijal on 7 May and revealed all to him.
He is expected to visit the Anti-Corruption Bureau and the Central Bureau of Investigation today.
"They must say what was done with the money," Mr Mishra said at the promised tell-all meeting at the Mahatma Gandhi memorial in Rajghat.
"I want to say that I have worshipped Kejriwal, he is my heart... I don't believe the Arvind Kejriwal who is with Satyendar Jain. The day Jain goes to jail Kumar Vishwas will also believe me," Mr Mishra said. He also added that he was not quitting AAP.
- - With PTI inputs