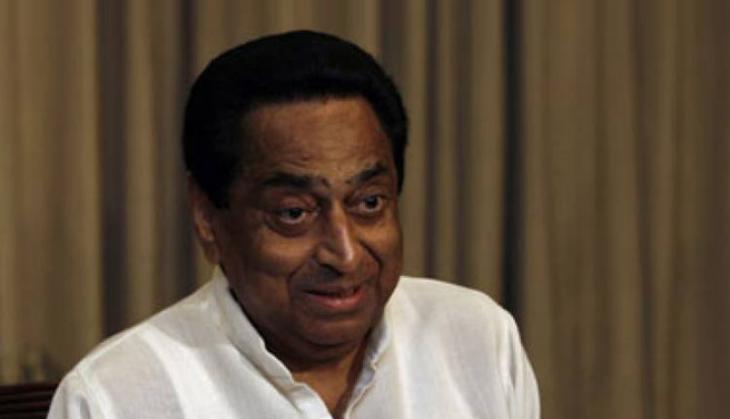 The Congress party has been attacked from many corners after appointing Kamal Nath as the party's general secretary and in-charge of Punjab.
The Aam Aadmi Party questioned Punjab Congress president Amarinder Singh if he has absolved Nath for his alleged involvement in the 1984 anti-Sikh riots.
Kamal Nath, on the other hand, has been defending his innocence calling the attack politically motivated saying there have been no charges against him in the last 31 years. He said the Nanawati Commission exonerated him from the episode that was directed against Sikhs in India, killing about 2,800 Sikhs across the country, including 2,100 in Delhi.
TimesNow: This is motivated. Nobody raised any voice in any manner of my participation in the riots: Kamal Nath, Congress #Punjab84Politics…

— Lazzycow (@lazzycow) June 13, 2016
Shiromani Akali Dal, the Sikhism-centric political party has also accused Congress of rewarding those involved in the '84 riots.
TimesNow: Shiromani Akali Dal & AAP attacks Cong over appointment of Kamal Nath as the general secretary in-charge for Punjab #Punjab84Poli…

— Lazzycow (@lazzycow) June 13, 2016
Nath, while defending himself before the media, said, "AAP is playing dirty politics. Akalis have never made any charges against me. Punjab people are smarter than to fall for all this."
HS Phoolka, senior advocate at the Delhi High Court, also lashed out at the Congress for ignoring Nath's alleged role in the genocide. At a press conference, he claimed that Nath was present near a Rakab Ganj Gurudwara in Delhi when two Sikhs were burnt alive. Phoolka has also mentioned Nath's involvement in his book When A Tree Shook Delhi.
Cong rewards Kamal Nath for burning Gurdwara Rakabganj Sahib & burning 2 Sikhs alive:
by giving control of Punjab. pic.twitter.com/Qbb2A6M368

— H S Phoolka (@hsphoolka) June 12, 2016
Amrinder gave Cleanchit to Kamal Nath & admitted getting him appointed in Pb. Next he will bring Tytler to Pb. pic.twitter.com/fRjmzzMBRM

— H S Phoolka (@hsphoolka) June 13, 2016
The Case Against Kamal Nath: https://t.co/FwR5z6PVIU

— Nagendar Sharma (@sharmanagendar) June 12, 2016
However, Punjab Congress chief Amaranider Singh defended Kamal Nath's appointment as Punjab in-charge.
"Kamal Nath had no role in the riots. I didn't hear his name when I visited Delhi just after the riots. His name surfaced in 2010 when he was visiting the US and the same Sikhs for Justice representative Gurpatwant Singh Pannun filed a petition against him in a US court," Indian Express quoted Singh.