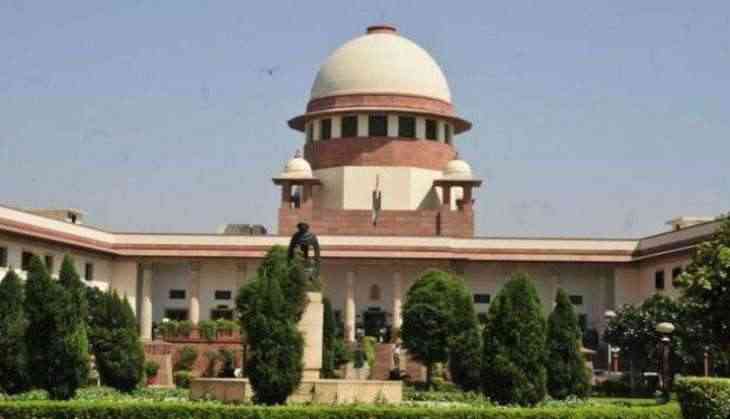 The Supreme Court on Wednesday agreed to hear, on an urgent basis, all the issues arising out of Aadhar card, especially the concern over whether it breaches the people's right to privacy.
The apex court has decided to constitute a five-judge bench to hear whether there is a right to privacy or not. The matter is likely to be heard next Tuesday.
The matter was mentioned before a bench comprising of Chief Justice J.S. Khehar and Justice D.Y. Chandrachud, which said that its five-judge Constitution Bench will hear Aadhar-related matters.
On June 10, the Supreme Court had ruled that from July 1 onward, every person eligible to obtain Aadhar card must quote their Aadhar number or their Aadhaar Enrolment ID number for filing of Income Tax Returns as well as for applications for Permanent Account Number (PAN).
Earlier in the month, the apex court pronounced its order on mandatory requirements of Aadhar card for Income Tax Return (I-TR).
The Income Tax Department has stepped up its efforts to encourage people to link their PAN with Aadhar.
In the recent days, while many taxpayers have received emails on how to do the PAN-Aadhar linking online, advertisements in leading national dailies have described how it can be done via SMS.
Urging the taxpayers to link Aadhar with PAN as soon as possible, an email from the Income Tax Department's e-filing team reads: "This (linking of Aadhar and PAN) will be useful for e-Verification of Income Tax returns using Aadhar OTP (One Time Password)."
The government had earlier decided to lower the limit on cash transactionfrom Rs. 3 lakh to Rs. 2 lakh, and make Aadhar number mandatory for filing income tax returns and applying for a PAN card.
The decisions were part of amendments moved to the finance bill, which puts into effect the Budget proposals.
-ANI