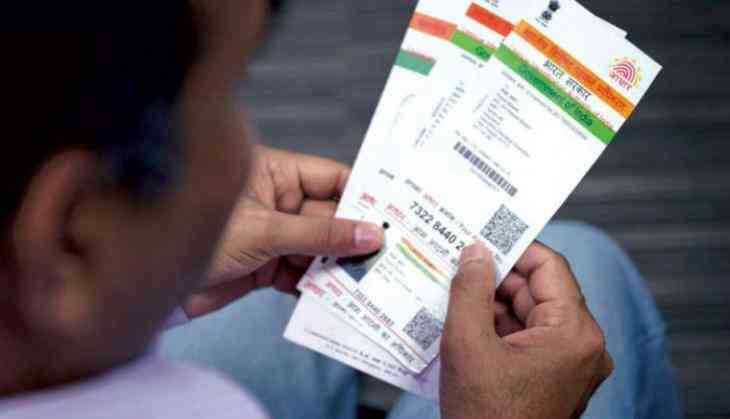 The Aadhaar and mobile linking will have no deadline until the centre concludes the ongoing Aadhaar case still people received notifications telling that such linking was mandatory. To justify these messages, the centre has said that the rule was made on the direction of the Supreme Court. In the arguments during the hearing of the Aadhaar case a lawyer representing UIDAI virtually accepted that the government lied.
There is no order from the top court that says Aadhaar number has to be linked to a person's mobile phone. Last year, the court passed an order was that mobile numbers have to be re-verified but the government used that to ask people the Aadhaar-mobile linking is mandatory as per Supreme Court order.
"In the Lokniti Foundation case, the SC has not directed linking of SIM with UID. But the Union government's circular says so. There was no direction by the court..." Justice D Y Chandrachud said during the hearing, according to a report in Times of India. The senior advocate Rakesh Dwivedi, representing UIDAI agreed to this and admitted that government virtually lied to people to fiost Aadhaar on people.
"There was no such direction from the Supreme Court, but you took it and used it as a tool to make Aadhaar mandatory for mobile users," the Supreme Court bench told the UIDAI advocate, according to news agency Press Trust of India.
But Dwivedi said that the government had the power to come with a rule that mandated linking of Aadhaar number with a mobile phone number. The government officials too said that same thing. Replying to a tweet, the IT Minister Ravi Shankar Prasad on September 10 last year said, "Yes! You need to link your mobile number with Aadhaar as directed by the Supreme Court."
Also read: UP: 13 children died after school van collided with a moving train in Kushinagar