The eight members of the Students of Islamic Movement of India (SIMI) who had fled from the Bhopal Central Jail after murdering a jail guard have reportedly been killed in a encounter in Eintkhedi village near Bhopal on 31 October.
The eight prisoners who were under trial have been identified as Mujib Sheikh, Majid, Khalid, Kilchi, Zakir, Salim and Amjad Mehboob. However, it is still not clear how all of them were at the same spot when the police gunned them down.
According to reports, the prisoners escaped the prison by fashioning a rope with bed sheets to scale the walls. The incident took place between 2 am and 3 am. The police said the militants killed the guard by slitting his throat with a steel plate and glass after overpowering him.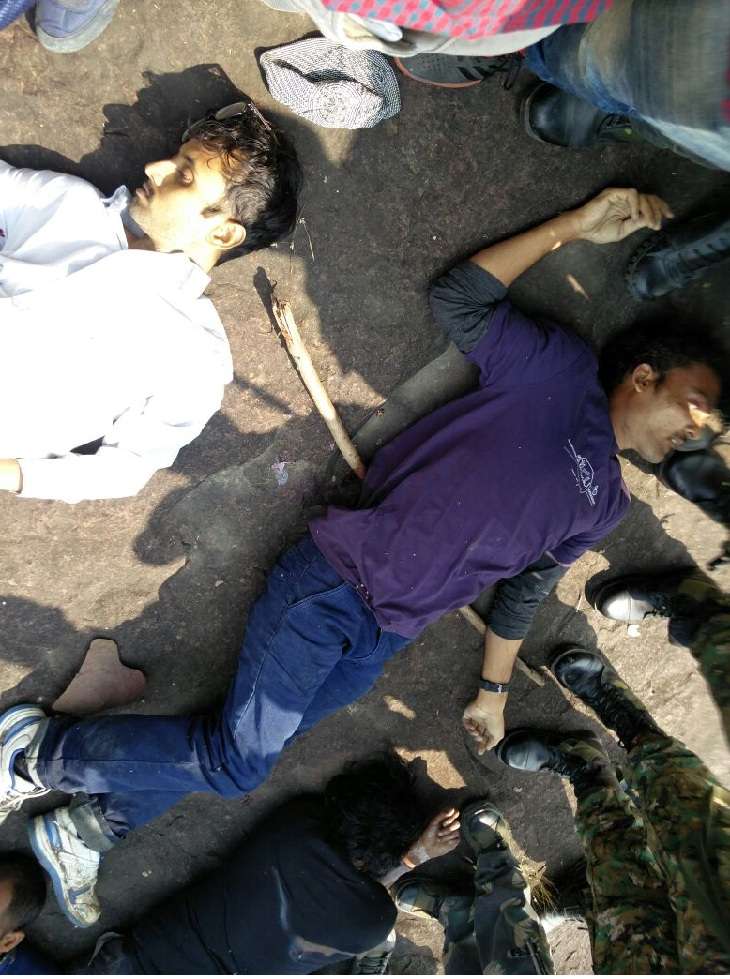 Patrika
A high alert had been sounded in Bhopal on 31 October following the shocking escape by the SIMI activists, even as the Union Home Ministry sought a report from the Madhya Pradesh government.
Also Read: Madhya Pradesh: High alert in state after 8 SIMI terrorists escape from Bhopal central jail
This comes hours after Home Minister Rajnath Singh spoke to Madhya Pradesh Chief Minister Shivraj Singh Chouhan and sought a detailed report on the entire incident.
Five officials have also been suspended after the alleged militants escaped the central jail.
According to Patrika sources, the SIMI activists were repeated offenders. One of the militants had even attacked one of the guard with a blade during one of his hearing.
This was the second major jail break by operatives of banned SIMI in three years after the sensational escape by seven members of the group from a jail in Khandwa in Madhya Pradesh in 2013.
Read More: 8 SIMI terrorists escape from Bhopal central jail murdering 1 security guard
--With Agency inputs