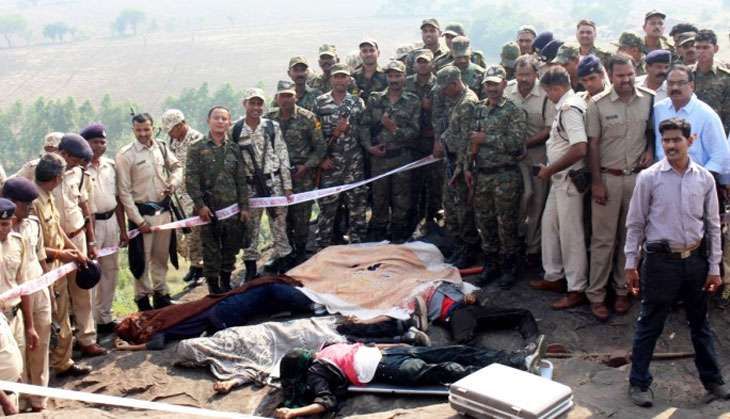 The post-mortem report of the eight SIMI activists - who were killed in an alleged encounter after they escaped from the high security Bhopal Central Jail - revealed that all the men have received bullet injuries, most of which were above the waist.
The wounds suggested that gunshots were fired from all directions, ANI reported. However the proximity of the firing is yet to be ascertained.
Meanwhile, the clothes of the slain activists have been sent for further testing.
Eight SIMI activists were killed on 31 October after they escaped from Bhopal Central Jail, after murdering a prison guard by slitting his throat with steel plate and glass.
While the Madhya Pradesh Police has defended its action to open fire on the SIMI activists, the members of the opposition have questioned the authenticity of the "encounter" while dubbing it as "fake". Opposition - including the Congress, BSP and Aam Aadmi Party - have demanded a investigation into the encounter.
The episode has also raised numerous questions regarding the security of the jail premises.
The National Human Rights Commission (NHRC) has also issued notices to the Madhya Pradesh Government, the Chief Secretary and the state police over the killing of the eight under trial prisoners and has called for detailed reports in the matter within six weeks.
BSP chief Mayawati accused the Madhya Pradesh government of using the police forces for fulfilling the RSS agenda, and demanded a judicial probe into the encounter. "Eight prisoners related to SIMI were unarmed. They could have been arrested easily again but no attempts were made in this regard. Prima facie this matter appears suspicious and justice demands judicial probe into the entire incident of encounter," she was quoted as saying.
On the other hand, the BJP has accused the Congress of coming in support of SIMI activists and politicising the incident.
Madhya Pradesh Home Minister Bhupendra Singh said on 1 November that there was no investigation needed on the encounter and that National Investigation Agency will only investigate how SIMI activists escaped.
Also Read:Everything you need to know about the SIMI activists' 'encounter'