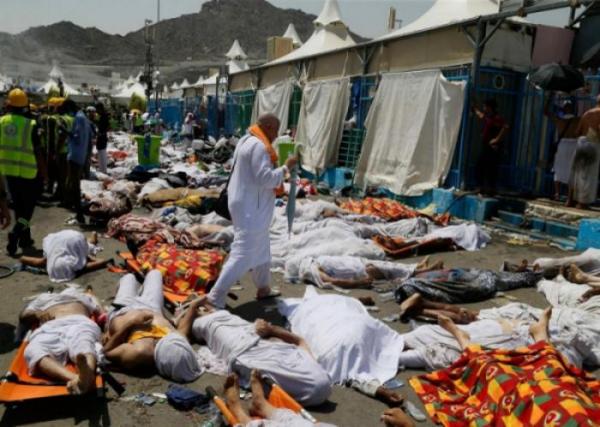 The number of Indian pilgrims killed in the September 24 Hajj stampede incident has risen to 74, the External Affairs Ministry announced today. MEA minister Sushma Swaraj announced the figures after the Saudi Arabian government released a new list of casualties.
At least 717 people have been reportedly killed and hundreds wounded in a stampede last month at the annual Hajj in Saudi Arabia in Mina.
Saudi authorities have said the disaster occurred as two waves of pilgrims converged on a narrow road, causing hundreds of people to suffocate or to be trampled to death. In previous years, the annual pilgrimage has drawn more than 3 million pilgrims without any major incidents.
But even before this year's Hajj began, disaster struck Mecca as a construction crane crashed into the Grand Mosque on 11 September, killing at least 111 people.