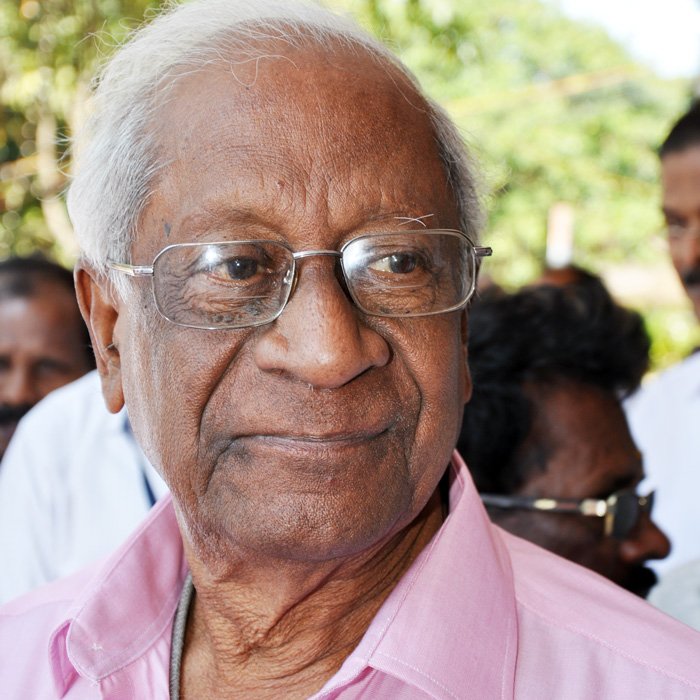 Veteran communist leader AB Bardhan was hospitalised last morning and remains in a critical condition.
The 92-year-old has served as the general secretary of the CPI and has been an active Left leader.
Read on for a quick rundown of his political career.
AB Bardhan, CPI leader and former general secretary of the party was hospitalised after suffering a paralytic stroke on Monday morning. The 92-year-old is said to be in critical condition and is currently at GB Pant Hospital in central Delhi.
Here are 7 things you need to know about the veteran communist leader:
Ardhendu Bhushan Bardhan is one of the oldest politicians on the Indian political scenario and is originally from Nagpur.
Bardhan was a part of the Indian freedom struggle as a leader in the All India Students Federation. He then associated himself with unions in Nagpur, going on to become the General Secretary of All India Trade Union Congress.
Bardhan was at the helm of Left politics in Maharashtra. While he contested many elections, he has only won once when he was elected as an independent candidate in the Maharashtra State Assembly elections in 1957.
After losing subsequent elections, he moved to Delhi in the 1990s. After acquainting himself with the political scenario in the country's capital, he took the reins from Indrajit Gupta as CPI's general secretary.
He stayed actively involved in politics despite his age. It was only in 2007 that he first expressed his desire to step down and handing charge to more contemporary minds. "You should understand that this aged man cannot not always be the leader of CPI. A young generation is emerging," he had told PTI in an interview.

He didn't actually retire from the post until 2012 after serving four years as the general secretary - the upper limit for holding the post according to the CPI constitution.

He believed that the Left needed to redefine itself and said in 2012 that it had the the potential to fill the "political vacuum" created by the people's rejection of alliances led by the Congress and BJP.