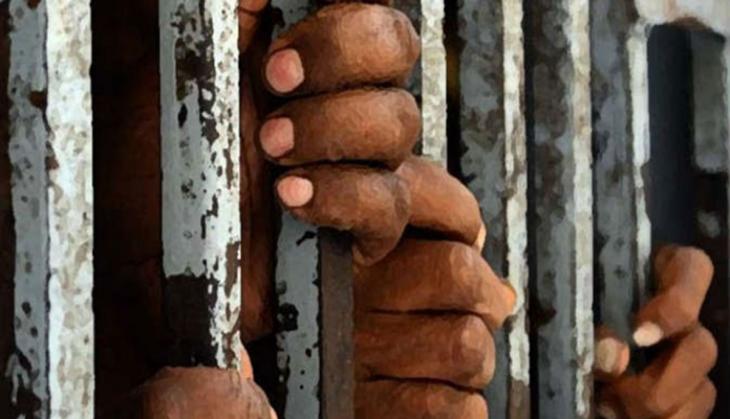 Over a third of the total Muslim detainees in India are jailed in Gujarat.
According to the Times of India, this has been mentioned in a data released by the Union Ministry.
Disproportionate detainess in Gujarat and Tamil Nadu
There are reprotedly 82,190 Muslims in Indian jails and in police custody including 21,550 convicts, 59,550 under trials in prisons and 658 in lock-ups.
Of the country's 658 Muslim detainees, 240 are reportedly in Prime Minister Narendra Modi's home state. Tamil Nadu is second in the list with 220 detainees.
The total Muslim population in Gujarat is 58.6 lakh who account for 9.7% of 6 crore Gujaratis. Plus, Gujarat houses 3.4 per cent of India's 17.2-crore Muslim population. Yet the state accounts for 36.5 per cent of total Muslims detainees which is disproportionate to the state's share in the country's Muslim population.
Similarly, the number of detainees in Tamil Nadu is disproportionate to that state's share in India's Muslim population, which is 2.5 per cent at present.
Other states
The highest numbers of Muslims behind bars are in Uttar Pradesh including 5,040 convicts and 17,858 under trials.
There are 35 detainees from the insurgency-struck state of Jammu and Kashmir. The state accounts for about 5 per cent of India's Muslims. It has 153 Muslim convicts and 1,125 under trials.
The figures have been met with outrage from activists who have reportedly alleged that laws like Prevention of Anti-Social Activities Act 1985 (Pasa) and the now-repealed Prevention of Terrorism Activities Act (Pota) is used mostly against minorities.