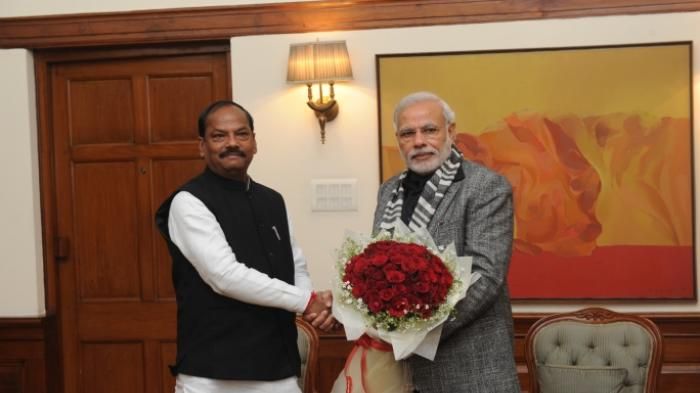 On 8 December, Jharkhand Chief Minister Raghubar Singh earned the collective criticism of the country when he got a government official suspended. The official's fault was that he walked past the CM when he was making a speech on the podium during an event in Dhanbad. Talk about tantrums.
However, putting Rahul Gandhi on the same pedestal of criticism might not be warranted. Today, the Congress scion was put in a spot when media made a huge hula boo over the fact that a former union minister held a pair chappals for him to slip into. Gandhi was touring flood-hit Puducherry in Tamil Nadu when he removed his boots to walk barefoot and ex-Congress member V Narayanasamy offered him his own chappals to wear. Rahul Gandhi wore them without a fuss.
If you think this chappal case was worth criticism then check out these instances when Indian politicians acted like spoilt children, giving two hoots about respect and humility.
Like when Mayawati's chief security officer and the state's Deputy Superintendent of Police (DSP) Padam Singh had to dust her boots for her. Dear Mayawati, what are you trying to prove?
Like when an IAS officer, a senior cop and a bunch of others fell on UP minister Shiv Pal Singh's feet. The younger brother of Samajwadi Party supremo Mulayam Singh greeted them with a big grin on his face.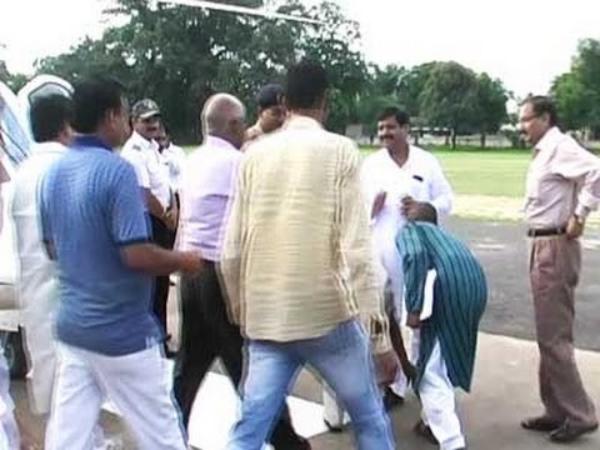 03
I am too young to tie my shoes
This is Rachpal Singh, West Bengal's minister for planning, and not a six-year-old child. Then why does he need his bodyguard to tie his shoelaces?
Maharashtra minister Pankaja Munde famous for her chikki and biscuit scams sits almost identically in both the pictures. Hands on her lap, smile in place and a man touching her feet. What is the deal with feet touching and the comfortable reaction to it?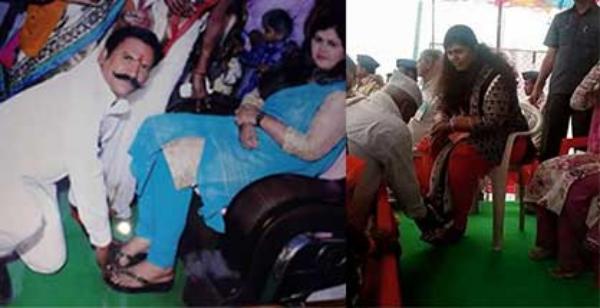 BJP MLA Krishan Lal was so frightened to cross a rivulet with knee deep water that he climbed the back of his public security officer and clutched onto him like Betal.