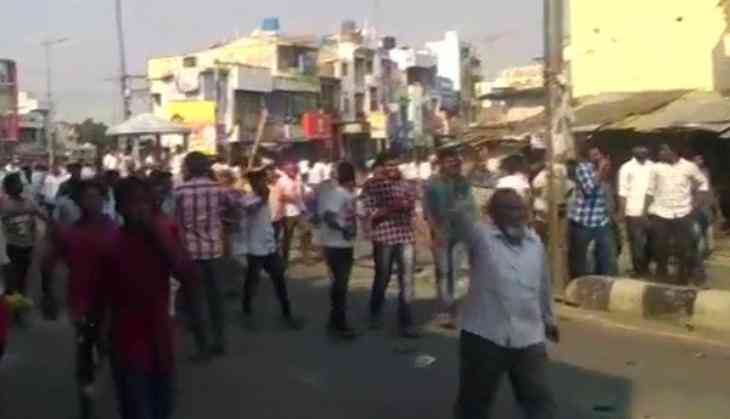 Clash in Shamli district of UP
Five people were injured in a stone pelting incident when two groups clashed over uploading objectionable photo of a 17-year-old girl on social media in Shamli district following which 12 people were arrested, police said Wednesday.
A man had uploaded an objectionable photo of the girl on social media, they said, adding the girl's family raised Tuesday evening the issue with the man, who is from the same village, and a clash broke out between the families of the accused and the girl.
In the violent clash, both sides pelted stones on each other, the police said.
Five people were injured in the clash, they said.
As many as twelve people from both the sides were arrested in connection with the clash, police said, adding the matter was being investigated.
-PTI