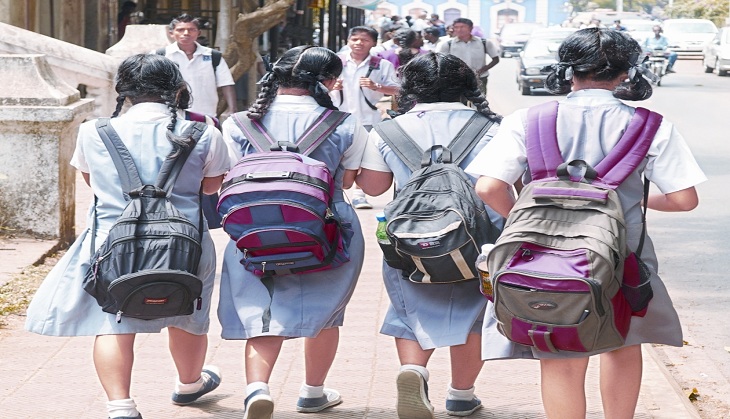 Citing reasons of sexual harassment, 40 girls from two villages in the Rewari district of Haryana have stopped going to school. The girls, from Suma Khera and Katopuri villages, have to travel to a government school in the neighbouring Lala village.
According to a TOIreport, the villagers have complained of repeated verbal advances the girls have had to face on their way to and from school. On 18 April, a girl was allegedly raped in Rewari district, urging 40 girls and 10 boys to remove their names from the school rolls. Two of the girls who have withdrawn their names from the school are reportedly state level kabaddi players.
Concerned for the safety of their wards, the parents of these students have forbidden them from leaving their village to study. Haryana's State Women and Child Development Minister Kavita Jain has ordered Yash Garg, Rewari's Deputy Commissioner to conduct an inquiry into the matter.
Despite repeated attempts at trying to convince parents to send their kids back to school, the villagers have held their ground, demanding that the primary school in Suma village should be upgraded to the Senior Secondary level so that their children don't have to go out of their village to study.
The state authorities have sprung into action, and have promised that arrangements are going to be made to upgrade the local school upto Class XII. State Public Works Department Minister Rao Narbir Singh has also assured that legal action is going to be taken on the girls' complaints.
In an attempt to get the students to go back to school, the authorities have offered special bus facilities to provide a safe transport option for girl students. They have also ensured the presence of female cops for accompanying the girls to school, and police patrol around the school premises.