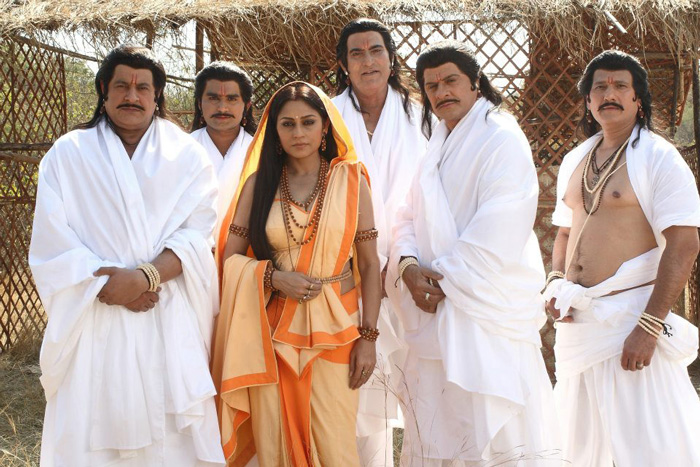 As students of the Film and Television Institute of India continue to protest for the 52nd day, it has emerged that Gajendra Chauhan's application for the top post consisted of only a paragraph.In an RTI query seeking information (educational qualifications, details on body of work) about the applications for the chairmanship of the governing council of the institute, out of the 281-page reply, only one paragraph refers to Gajendra Chauhan's appointment.
My CV sir, for your perusal
The reply from the Information and Broadcasting Ministry reads: "Gajendra Chauhan is an actor who is best known for his portrayal of the eldest Pandava 'Yudhishthira' in the Mahabharat (TV series). He has worked in around 150 movies and over 600 TV serials".
It is important to note here that the reasons for the students' protest are not Chauhan's position in the Bharatiya Janata Party. Or the fact that there was no transparency when the appointment was made.
It is, quite simply, the lack of quality in Chauhan's body of work. The FTII Student's Association's constant refrain has been that Chauhan lacks the vision and stature to head the institution.
Amitabh Bachchan, Rajinikant, Vidhu Vinod Chopra, Jahnu Baruah, Raju Hirani, Jaya Bachchan, Adoor Gopalakrishnan, Ramesh Sippy, Govind Nihalani and Aamir Khan were all considered for the post. Yet, Chauhan got it.
The ministry has not said why Chauhan was chosen over all the others. In the past few weeks, Bollywood stars Anupam Kher, Rishi and Ranbir Kapoor and Salman Khan have spoken against Chauhan's appointment. Politically, Swaraj Abhiyan leader Yogendra Yadav reached out to students in the campus. Congress Vice-President, Rahul Gandhi's visit and support to the protesting students raised more than just eyebrows.
What the students want
1. Cancellation of Chauhan's appointment as President of FTII Society and Chairman of the Governing Council
2. A positive dialogue with the Minister of State for Information and Broadcasting, Rajyavardhan Singh Rathore, about the appointment
3. Restarting the FTII society
Chauhan still stands
In an interview to The Hindustan Times, Chauhan spoke of his problems and plans for the institute. He said, "Cinema has to be meaningful for the people walking on the road. FTII needs to clear the backlog. Earlier, there used to be at least five to seven students from one batch who made it big in the world of cinema, but the scenario is different now. We need to analyse the issues that stop students from finishing their course in three years. Why are they taking five years? A good administration would save them some years in which they can go to the professional world and perform".
Backed by the NDA government, Chauhan has refused to resign.