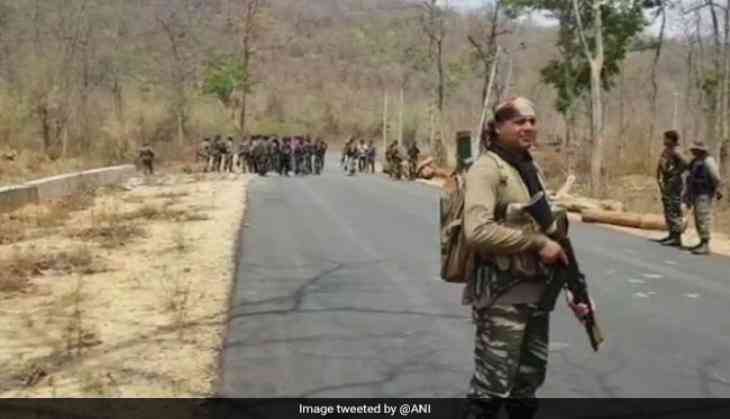 Three Naxals were gunned down in an encounter with security forces in Bijapur district of Chhattisgarh Saturday, police said.
The skirmish took place around 9.30 am in the forest near Madpal village under Mirtur police station limits when a team of District Reserve Guard (DRG) was out on an anti-Naxal operation, Bijapur Superintendent of Police, Mohit Garg told PTI.
"After getting the information that a group of Naxals was holding a meeting to chalk out strategies to disrupt the next month's assembly elections, a squad of DRG was dispatched to the area," he said.
After spotting the security forces near Madpal, located around 450 km away from capital Raipur, the ultras opened fire on them that led to the gun-battle, Garg said.
After the face-off, bodies of three Naxals along with one .303 rifle and two muzzle loading guns were found from the spot, he said.
Besides that, some explosive material, Naxal literature and pamphlets which spoke against the upcoming assembly polls were also seized from the spot, the police officer said.
Meanwhile, multiple exchanges of fire took place on Friday between security forces and Naxals near Nilamadgu village in Indravati national park area of Bijapur, during which two Maoist camps were destroyed, he said.
"As per the ground report, over five rebels were spotted getting injured during the encounters, but their colleagues managed to drag them into the forest area," Garg said.
Huge tents, bags filled with explosives, gelatin rods, IEDs, gunpowder, bundles of more than 200 metre electric wire and weapon-repairing machines were also found from the camps.
Bijapur constituency is among 18 seats, spread across eight Naxal-affected districts of the state, going to polls in the first phase on November 12. The remaining 72 constituencies of the state will witness voting in the second phase on November 20.
The ultras had recently put up posters and banners in Bijapur wherein they asked people to boycott the state polls.
-PTI