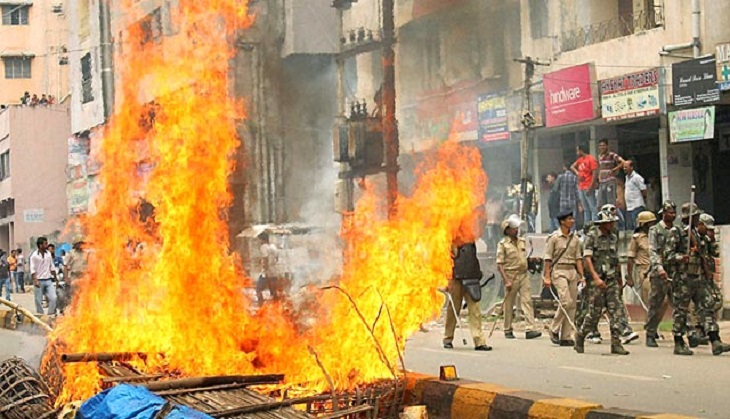 Fourteen years after 69 people were burned alive by a mob reacting to the Godhra train burning, a special court will give its verdict in the Gulberg Society massacre in Ahmedabad in 2002.
The Supreme Court had instructed the special court on 22 February to expedite the trial. Since then special judge PB Desai has heard the case on a daily basis. Desai has now asked all the 66 accused in the case to be present in court on 2 June for the verdict, according to RC Kodekar, counsel of the Supreme Court-appointed special investigation team.
On 28 February, 2002, a day after the train was burned in Godhra, a mob attacked the Gulberg Society on Ahmedabad's Meghaninagar area, and 69 people were killed including former Congress MP Ehsaan Jafri, says The Telegraph.
Nine of the 66 accused are in jail, and four have died since the trial began. Two high profile men are among the accused: a doctor, Atul Vaidya, and a four-term BJP councillor, Bipin Patel. Both are out on bail. Patel was a councillor when the attack took place.
The special investigation team has based its case on the testimony of 24 witnesses, all of whom who have directly implicated all the accused. Their testimony is backed by medical evidence, say SIT sources, including 39 charred bodies that clearly indicate that they were burnt alive. Other evidence includes petrol and kerosene cans, lethal weapons, swords and lathis found at the scene of the carnage. The missing people are presumed dead.
After the 2002 Gujarat riots, Jafri's widow Zakia filed a case against then Gujarat chief minister Narendra Modi and others for allegedly orchestrating the riots. Modi was given a clean chit in the case in 2012. When Zakia challenged the SIT's findings, a metropolitan magistrate upheld the SIT report. The matter is now pending in the high court.