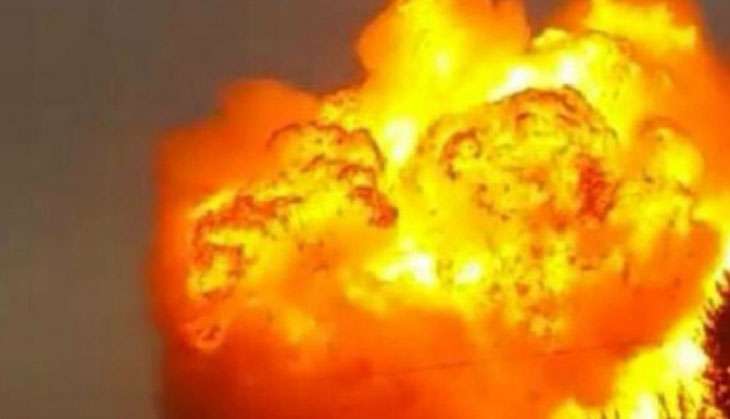 Two persons, including a fireman, were injured in a major fire that broke out in the hutments of Sankli street at Madanpura area in South Mumbai, a senior fire brigade official said on 21 December.
"Our control received a call at around 10.20 pm yesterday and 14 fire tenders were rushed to the spot," fire brigade chief of Mumbai civic body P S Rahangdale said.
The blaze escalated due to an LPG cylinder blast, he said adding that the fire has been brought under control.
"The fire affected 50 to 60 structures on the ground-floor, and three floors above it in the area with various footwear and bag manufacturing units, scrap godowns, shops and residential structures. A few temporary structures also collapsed due to the blaze," Rahangdale said.
"The fire engulfed the electric wiring, some installations, household articles, LPG cylinders and other valuables. During the incident, three gas cylinders exploded. Besides, leakage was found in two LPG cylinders which were later handed over to a gas agency," he said.
According to Rahangdale, "nuisance by public" and "vehicles parked on both sides of the road" posed difficulties for fire bridge personnel to reach the spot.
In the mishap, fireman Ashok Bane sustained a head injury while a local resident suffocated due to the smoke. Both have been admitted to Nair hospital, officials said.
A fire had broken out on Tuesday in the iconic Air India building at Nariman Point in South Mumbai, but no casualty was reported as the blaze-hit floor on the premises was empty at that time.
-PTI