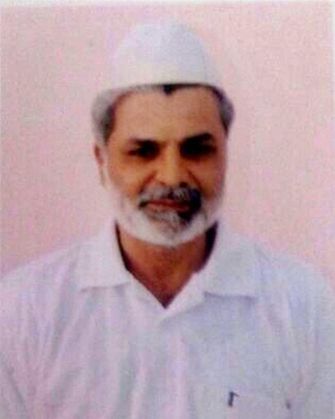 Yakub Abdul Razak Memon, 1993 Mumbai bomb blasts convict, was hanged today at 6:30 AM in the Nagpur Central Jail after Supreme Court rejected his final mercy plea in a late night hearing.
Doctors have confirmed his death.
The execution was carried out about two hours after his lawyer's plea to get the death warrant stayed was dismissed by the Supreme Court in an unprecedented hearing that began in the wee hours and ended at dawn.
The body of Memon, who would have turned 53 today, would be handed over to his relatives who have been camping in a Nagpur hotel after completion of formalities.
Earlier yesterday his curative petition was rejected by the Supreme Court and his second mercy petition was turned down by President Pranab Mukherjee late in the evening.
Read More: President Pranab Mukherjee rejects Yakub Memon's second mercy plea
Thereafter, a battery of lawyers including Prashant Bhushan and Anand Grover approached the Chief Justice of India HL Dattu with an appeal to give Yakub a 14 days notice before his hanging.
In an unprecedented manner, the Supreme Court was opened at 3:20 AM on 30 July to hear the final plea. The CJI constituted the same three-judge bench headed by Justice Dipak Misra that had earlier decided on the death warrant issue to go into the late night plea.
The plea was rejected after a 90-minute long hearing.
Read More:
Yakub Memon is one man, there are many more names we've forgotten
Memon's senior counsels Anand Grover and Yug Mohit Chowdhury argued that there must be a 14-day gap between the rejection of a mercy petition and execution.
However, SC dismissed the argument stating that Memon was given ample opportunity after rejection of the first mercy plea in 2014.
Read More: Killing in the name of justice is not justice: Amnesty International on Yakub Memon verdict
Read More: Why I am not celebrating the Yakub Memon verdict: A first person account
"As a consequence, if we have to stay the death warrant it would be a travesty of justice," the bench said, adding that "we do not find any merit in the writ petition".
(With inputs from PTI)