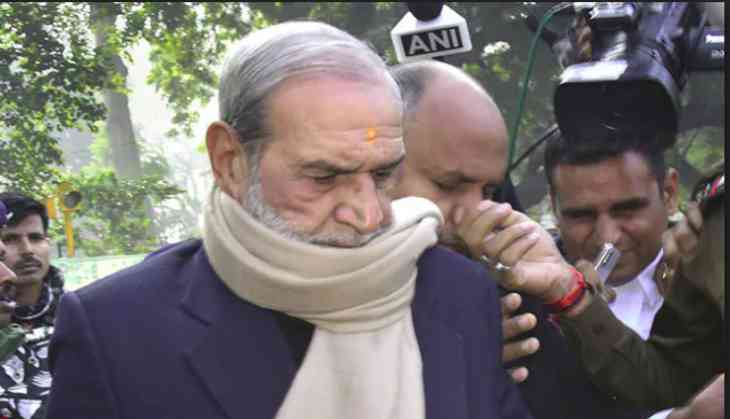 1984 anti-Sikh riots accused New Delhi former Congress leader Sajjan Kumar is likely to surrender before a court today. He will be awarded life imprisonment in the 1984 riots as Delhi High Court has rejected his plea to extend the deadline for surrender.
#Latestvisuals Delhi: Sajjan Kumar, who was awarded life sentence by Delhi High Court in 1984 anti-Sikh riots case, to surrender before Karkardooma Court or Tihar jail authorities today pic.twitter.com/tgnHrWD81r

— ANI (@ANI) December 31, 2018
Former Congress leader's lawyers said that Sajjan didn't get the approval from the Supreme Court to extend the deadline given by the high court as the vacation are going on which will end on 1st January 2019.
His counsel Anil Kumar Sharma told PTI, 'we will comply with the high court's judgment.'
Sajjan Kumar was sentenced to life for the ' remainder of his natural life,' pronounced by the Delhi High Court on 17th December in a 1984 anti-Sikh riots case.
The 73-year-old former Congress leader found convicted and sentenced related to the killings of five Sikhs in Raj Nagar part-I area in Palam Colony in South West Delhi on 1st, 2nd November 1984 and also burning down of a Gurudwara in Raj Nagar part II.
Also read: Aligarh BJP MLA grandson demanded a temple in AMU for 6,000 Hindu students