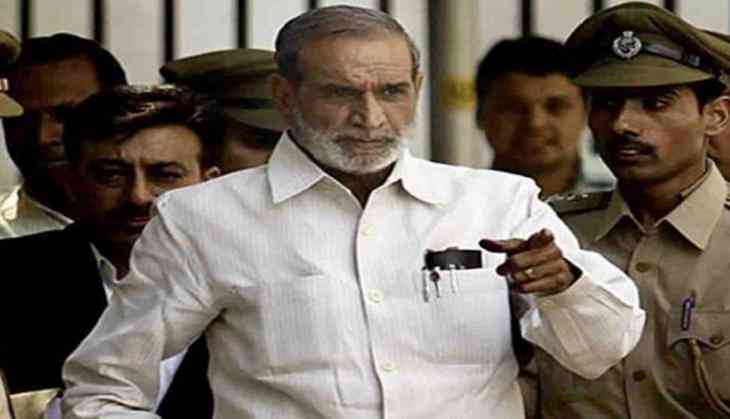 In the 1984 anti-Sikh riots case, the Delhi High Court has rejected the plea filed by convict Sajjan Kumar, who had sought a a months time to surrender.
Former Congress leader Sajjan Kumar had filed a plea before the court asking for extra time to surrender and gave the reason saying, he had 8 grand children and needs some time to settle the property related matters.
Sajjan Kumar in his plea before the court said, "I need time to settle my children and grandchildren. I have six grandchildren. The life sentence came all of a sudden."
He also requested the court to consider his request as he needs time to file a review petition in the Supreme Court as all the senior judges of the Supreme Court are on leave.
Earlier, Sajjan Kumar had announced that he would move Supreme Court against the verdict as he was convicted in the case for 'inciting the murder of five Sikhs in Raj Nagar Part-1 area in Palam Colony in South West Delhi on November 1-2, 1984 and the burning down of a Gurudwara in Raj Nagar Part-2.'
The court had said "spearheaded by the dominant political actors, facilitated by the law enforcement agencies."
The court while rejecting the plea said, "no ground for granting an extension of time to Sajjan Kumar to surrender."
News agency ANI tweeted saying, "1984 anti-Sikh riots case: Delhi High Court dismissed Sajjan Kumar's plea which sought more time to surrender."
Now, other accused in the 1984 anti-Sikh riots like Jagdish Tytler might be reprimanded.
Also read: Your privacy under surveillance as Modi govt gives license to 10 central agencies to snoop on data and
1984 anti-Sikh riots case: Delhi High Court dismissed Sajjan Kumar's plea which sought more time to surrender pic.twitter.com/Bw8wGwzcCz

— ANI (@ANI) December 21, 2018