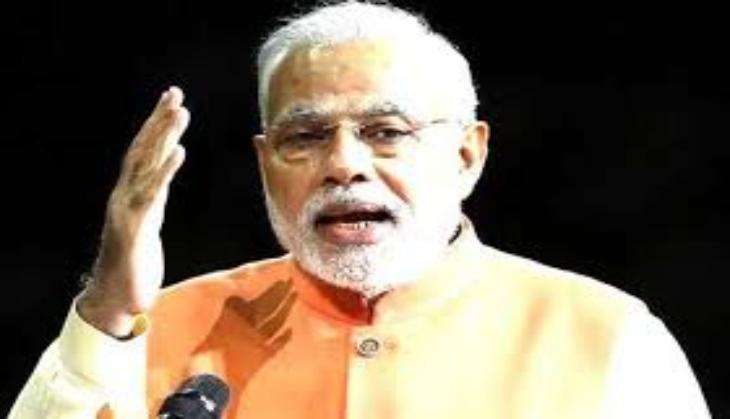 Nineteen fresh faces are likely to be inducted on 5 July into Prime Minister Narendra Modi's Council of Ministers.
According to sources, the selection framework clearly laid out by the Prime Minister was to bring in "doers and performers", who would deliver on his vision of development and good governance and further his central priority of "Gaon, Garib and Kisan".
The expansion comes after an exhaustive whetting and selection process to find out the best talent and people, who were assessed on the value they would bring to the Union Council of Ministers, said sources.
This marks a firm departure from the usual routine of frequent changes based on caste, religion and other time serving political considerations - and is a firm endorsement of the brand of developmental politics that the Prime Minister champions, they added.
The decision of expanding the Council of Ministers came after taking into consideration a diverse range of factors. The new ministers were identified from various walks of life, who would bring their unique rich experience and expertise to their office, said sources.
Minister of State for Environment and Forests Prakash Javadekar is likely to be elevated to the cabinet rank, while new ministers include PP Chaudhary, who is a senior Supreme Court advocate with over four-decade of experience in constitutional litigation, they said.
Subhash Ram Rao Bhamre is another minister, who is a well-known doctor with a super specialisation in cancer surgery, whereas veteran editor and internationally acclaimed journalist MJ Akbar, former government officer from Rajasthan Arjun Ram Meghwal and author-cum-activist Anil Madhav Dave are among others to be inducted into the union Council of Ministers, said sources.
State leaders having a hands-on understanding of state and local-level reality have been identified in particular, which includes Ramesh Jigajinagi, a former cabinet minister for home in Karnataka; Purshotam Rupala, former cabinet minister for agriculture in Gujarat; Jaswant Sinh Bhabhor, former minister of tribal affairs and rural development in Gujarat; and Mahendra Nath Pandey, former minister of urban development in Uttar Pradesh, they said.
Ministers with Central Government experience include Faggan Kulaste, former minister of state (MoS) for tribal affairs and Vijay Goel, former MoS for youth affairs and sports.
Fresh talents have also been identified to bring their fresh perspective and exuberance, which include Anupriya Singh Patel, who comes with a strong academic base (LSR + MBA) as well as strong organisational skills, and Mansukh Mandaviya, who has spent a long time in Gujarat's agricultural sector, including heading Gujarat Agro-Industries Corporation, said sources.
Political veterans have also been identified to leverage on their decades of experience and understanding. They include six-term MP and one-term MLA Faggan Singh Kulaste, five-term MP and three-term MLA Ramesh Jigajinagi, five-term MP SS Ahluwalia, four-term MPs Vijay Goel and Rajan Gohain.
According to sources, people with strong academic backgrounds have also been inducted in the Union Council of Ministers. The list includes Mahendra Nath Pandey, who has a PhD from the Banaras Hindu University, Subhash Ram Rao Bhamre, a super specialist in cancer surgery, and CR Chaudhary, who studied rural development at University of Birmingham.
People from all communities and social backgrounds have been brought in, including two leaders from the Scheduled Tribes - Jaswant Sinh Bhabhor and Faggan Singh Kulaste, whereas from the Scheduled Castes category, five leaders - Ajay Tamta, Ramdas Athalwale, Arjun Ram Meghwal, Ramesh Jigajinagi and Krishna Raj- have been inducted.
The list includes two leaders from the minority community MJ Akbar and SS Ahluwalia, and two women leaders Anupriya Singh Patel and Krishna Raj.
Leaders have been pulled in from all corners of the nation, said sources, adding that the 19 ministers come from more than 10 states, including Uttar Pradesh, Rajasthan, Gujarat, West Bengal, Maharashtra, Madhya Pradesh, Delhi, Uttarakhand, Karnataka and Assam.
The new ministers are going to be strategically deployed to further the priority areas of the government.
The Prime Minister, who had reviewed the performance of various ministries indicating a reshuffle earlier on 30 June, last expanded his Cabinet in November 2014.
In November 2014, the Council of Ministers was expanded by adding four Cabinet Ministers, three Ministers of State (Independent Charge) and 14 Ministers of State, increasing the total size of the ministry from 45 to 66 ministers.
The Cabinet was, however, leaner than the one headed by former prime minister Dr. Manmohan Singh during the UPA regime. The strength of Dr Singh-led UPA stood at 78 after its final reshuffle in October 2012.
According to the Constitution, the total number of ministers in the Council of Ministers must not exceed 15% of the total number of members of the Lok Sabha i.e. 82.
--ANI