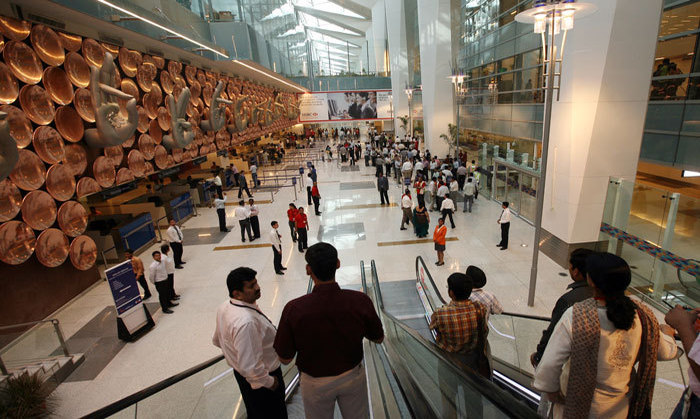 Thirty-two airports in the country do not have CISF security because of delayed payments by the Airports Authority of India, the government said in the Lok Sabha on Thursday. The AAI owes the CISF Rs 319 crore for its services since 2011-2012.
The airports without CISF troops include Pathankot, Srinagar, Jammu, Jabalpur, Ludhiana, Gorakhpur, Mysore, Jamshedpur, Cooch Behar and Durgapur, said the civil aviation ministry in a written reply to a question from MP Dushyant Chautala. Of these 32 airports, 19 had been classified as "hyper-sensitive".
"Because of the dues, the CISF has not been able to expand its services to various airports, particularly those that have come up in the last few years," said the ministry.
India has 98 functioning airports, according to The Telegraph. All should have CISF security, but do not because of the AAI's dues.
The AAI says that it pays the CISF from funds raised from the "passenger service fee" component of airfares as well as state governments. An AAI official said: "Many state governments don't make payments on time, as a result of which we can't pay the CISF which, in turn, is not willing to cover the new airports."
According to a civil aviation ministry official, "Some states are reluctant to pay the high service charges of the CISF and choose to deploy their own police personnel instead."