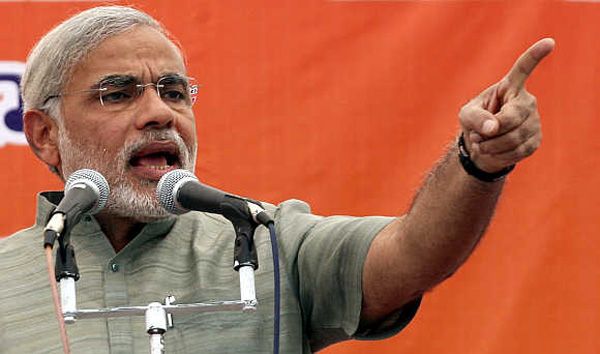 Ahead of the Climate Change Summit in Paris, Prime Minister Narendra Modi on Saturday said renewable energy could be a major component in meeting India's power requirement and promised to provide electricity to 18,000 villages in the country in the next 1,000 days.
Addressing a rally after inaugurating a 450 MW phase-II Baglihar power project near Jammu, Modi said the need of the hour was to take steps that ensure the environment is preserved for the next generation and therefore, India has set a target of 175 GW of renewable energy capacity by 2022.
"Today the whole world is greatly worried about global warming and climate change... One thing which comes to mind is... the ways in which power generation must be changed." "The easiest way to save the environment is to rely on hydro electricity, solar electricity and wind electricity. And for this, installation of windmills, solar panels, hydro projects are the steps which need to be taken," he said.
He said India had set a "major target" of generating 175 GW of renewable energy, which can decrease the dependency on the electricity generated from using fossil fuels. "India has kept a major target of 175 Giga Watts (GW) of renewable energy. Our thinking has been restricted to only Mega Watts -- 1000 MW, 5000 MW, 10,000 MW. The term Giga Watt was never heard of. Today this government is moving towards 175 GW of hydro, solar and wind energy so that we can safeguard the environment and open new doors of development with the help of electricity," Modi said.
The Prime Minister also said that it is his government's dream that every household of every village in the country gets round-the-clock electricity.
"We have a dream that by 2022, when India would be celebrating its 75th year of independence, every village of the country should get 24X7 electricity," he said.
Stating that he was personally monitoring the progress towards ensuring each village gets electricity, Modi said, "Few days ago, I was asked in a meeting as to how many villages in our country don't have even a single electric pole.
And, it came to my notice that even after 70 years of independence, 18,000 villages in our country don't have such a facility. What can be a bigger misfortune than this?" "We have taken a resolve that work which could not be done in the last 70 years will be done in next 1,000 days.
We will make sure that electricity reaches these 18,000 villages in the next 1,000 days," he added.