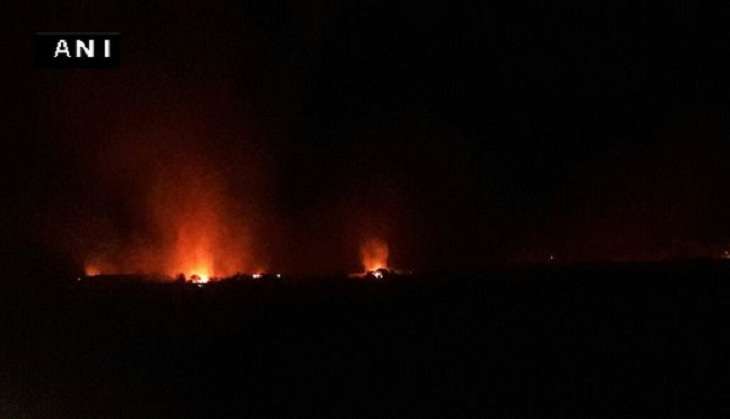 A fire broke out at the Central Ammunition Depot in Maharashtra's Pulgaon, near Wardha, at around 1:30 - 2:00 am on 30 May.
According to reports, 20 people have lost their lives in the mishap, including two officers and 18 DSC jawans. About 19 people have reportedly sustained injuries, and some are said to be in a critical condition.
Also read - 17 killed in blaze at Pulgaon ammunition depot. 5 recent instances of Army depot fire
A series of explosions that were set off by an initial outburst of flames led to this tragedy, which broke out in the country's largest ammunition depot.
Two Officers & 17 DSC jawans injured in fire accident at Central ammunition Depot in Maharashtra,brought to hospital pic.twitter.com/yR30ruumSp

— ANI (@ANI_news) May 31, 2016
Villages in the vicinity of the depot have been evacuated.
Defence Minister Manoj Parrikar is reportedly enroute to the site of the tragedy, to take stock of the situation. He has also reportedly sought a detailed report of the accident.Prime Minister Narendra Modi has expressed regret over the loss of lives and the calamity of enormous proportions that has been unfolding.
I pray that those who are injured recover quickly. Have asked RM Manohar Parrikar to visit the spot & take stock of the situation: PM Modi

— ANI (@ANI_news) May 31, 2016
The fire is yet to be completely extinguished, with faint explosions still being heard from time to time. Death toll is expected to rise.