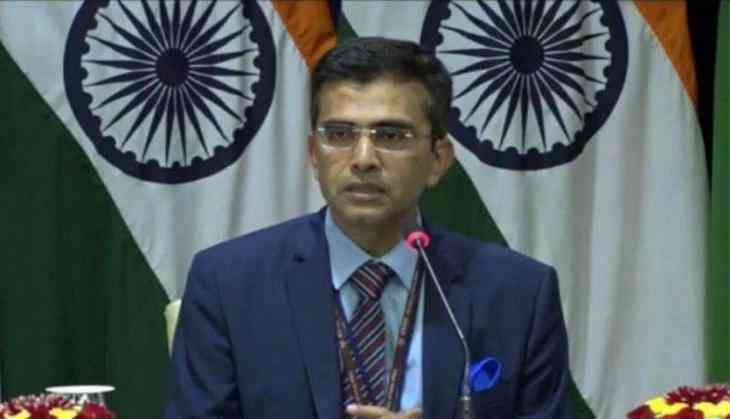 In a surprising case of Indian students getting arrested in USA under the alleged 'immigration scam,' the External Affairs Ministry under Sushma Swaraj has said that 'it's their top priority to get the students back to India under any circumstances.'
A total of 130 foreign students have been arrested in US, ut of which 129 are Indians and they had enrolled in US in a fake university, where in the authorities have alleged it by calling a 'pay to stay' in America scheme.
Khaalid H Walls, a spokesperson of ICE, said, "The ICE (Immigration and Customs Enforcement) has administratively arrested 130 foreign nationals enrolled at the University of Farmington for civil immigration violations. Of the 130, 129 were Indian nationals."
For queries and assistance related to the detention of Indian students in the US, please contact our special 24/7 helpline. pic.twitter.com/iorYgZ5cxX

— Raveesh Kumar (@MEAIndia) February 2, 2019
Walls added that "These individuals have been placed in removal proceedings, and ICE will seek to maintain them in its custody pending the outcome of those proceedings."
External Affairs Ministry's spokesperson Raveesh Kumarhas said that "The government of India, together with our mission in Washington and our consulates in the US are according the highest priority to the situation arising out of the detention of Indian students in the US."
Raveesh added that "We have also placed a formal request for consular access, emphasising that the request may be taken as very high priority."
The situation is grave and demands immediate attention of Indian authorities and the department of Sushma Swaraj is working efficiently to tackle the situation.
Also read: Budget 2019: NO exemption in tax up to Rs 5 lakh income, BJP govt smartly plays the 'tax rebate'