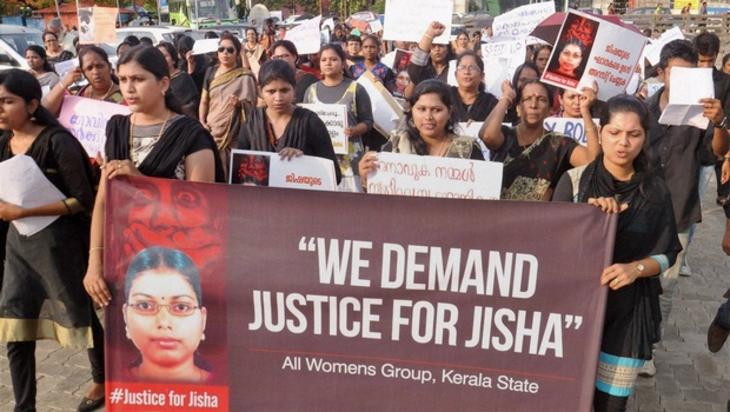 In a new development, human rights activist Jomon Puthenpurackal has written a letter to the newly-elected Chief Minister of Kerala Pinarayi Vijayan on 25 May, alleging that a particular Congress leader was involved in the Jisha rape and murder case.
According to a report in NewsMinute, the letter added that Jisha was the daughter of a Congress leader who had reportedly met Jisha prior to her death.
However, the activist did not mention any particular name. However, speculations have pointed towards UDF state convenor PP Thankachan, who denied all the allegations against him.
He also denied Jomon's allegation that Jisha's mother worked as a domestic help at his house for 20 years.
The daily quoted Thankachan as saying, "Jomon is intentionally defaming me; her mother did not work here for even a single day. I don't know her. I will move against this legally. They are taking revenge because they failed here in the elections."
In his letter, Jomom also stated that the police had destroyed important evidence that could prove the paternity of the leader.
Jisha, a Dalit student at the Government Law College in the Perumbavoor area of Ernakulam district in Kerala, was found raped and brutally mutilated within the confines of her home on 28 April, in between 1 and 5PM.
The victim was discovered by her mother, with at least thirty stab wounds, her entrails exposed, and severe injuries to her genitals. Autopsy reports have reportedly revealed a severe head injury to be the cause of her death. She was also brutally assaulted with a sharp object, with multiple injuries on her body, including marks that suggest strangulation.