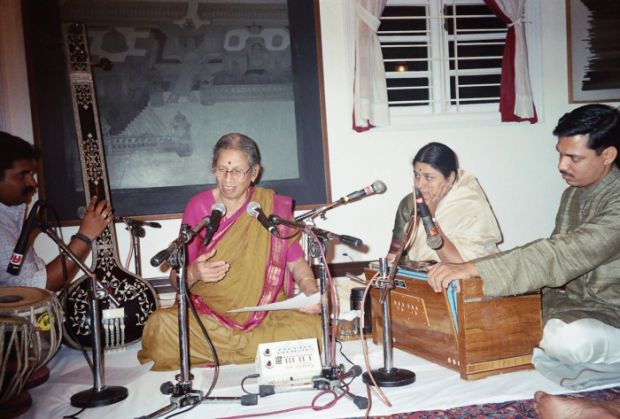 Renowned Indian vocalist Vasundhara Komkali passed away after a brief illness at her residence at Dewas in the central Indian state of Madhya Pradesh. She was 85.
Komkali suffered a heart attack and later died at her residence here on Wednesday, family sources said. The noted vocalist was married to eminent Hindustani classical singer late Pandit Kumar Gandharv.
She is survived by daughter Kalapini Komkali, who is also a noted vocalist. Vasundhara received a number of awards, including the Padmashri.
Her last rites were performed on Thursday in Dewas, family sources said. Madhya Pradesh Chief Minister Shivraj Singh Chouhan expressed profound grief over Komkali's death.
by PTI