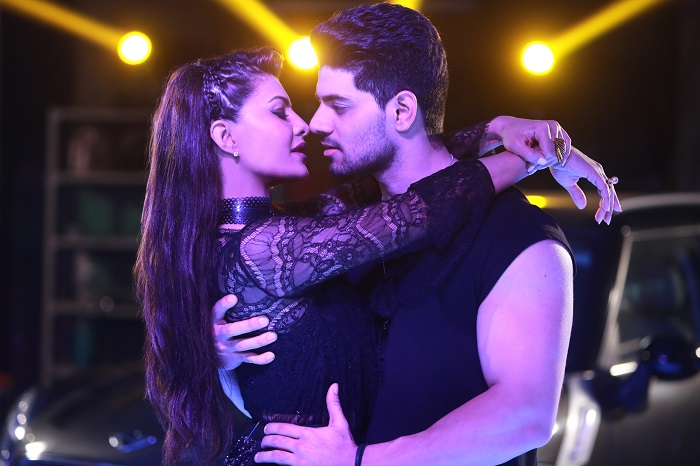 Music label T-Series has revived the trend of music singles in Bollywood. The trend began with the music video, Aa Raha Hu Main featuring Tiger Shroff but tasted success with Hrithik Roshan - Sonam Kapoor's Dheere Dhere.
The videos also introduced viewers to some fresh couples. The latest offering from T-Series is a peppy dance number featuring Jacqueline Fernandez and Sooraj Pancholi - who made his debut in the Salman Khan-backed film, Hero.
Also Read: DIFF 2015: Jacqueline Fernandez' first English film Definition Of Fear screened on opening day
Jacqueline has also lent her voice for the song. On being asked to speak about shooting for the video, she said:
"My first reaction after being asked to sing was a 'NO'. However later on I decided to sing it myself. I would love to sing for a film if the song is right. It's a nice feather to have in ones' cap."
The actress also spoke about her co-star in the single, Sooraj Pancholi,
"Sooraj worked hard on the steps. He's chilled out and fun to work with".
Also Read: #RumourMills: Jacqueline Fernandez finally spills the beans on dating Arjun Kapoor
Sooraj also got candid about shooting for the single with an established actress like Jacqueline Fernandez.
"It's a peppy romantic track about a guy who tries to woo a girl he's fallen in love with at first sight. It was fun working with Jacqueline, she made me comfortable. Given a chance I did love to work with her in a film."
The song, titled GF, will be up on YouTube on Valentine's Day. The dance steps have been choreographed by Remo D'Souza.