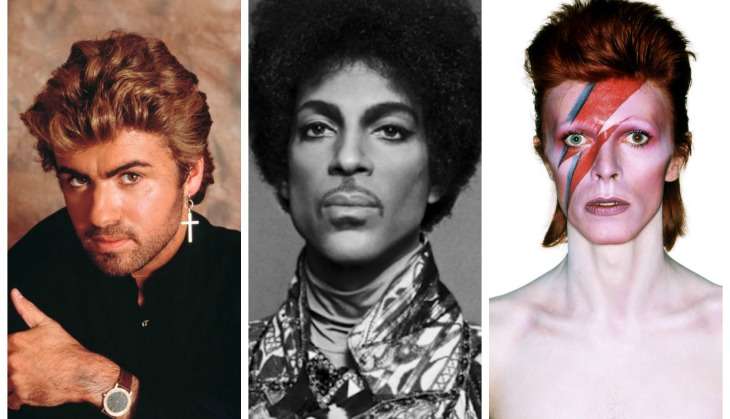 Leon Russell (1942 - 2016)
Multi-instrumentalist, singer and songwriter
Leonard Cohen (1934-2016)
Canadian novelist, singer, poet, painter and songwriter
American country musician. One of the Beastie Boys.
Non-conformist American singer, songwriter, record producer
Also read: Prince: a pop chameleon whose music contained multitudes
As the doves cry, purple rain envelops the internet. Prince, you'll be missed

Merle Haggard (1937 -2016)
American singer, guitarist, songwriter.
American rapper.
Frank Sinatra Jr (1944-2016)
American songwriter and singer. The son of Frank Sinatra and
Nancy Barbato.
American country musician.
Denise Matthews (1959-2016)
Canadian dancer, singer, songwriter, model.
Maurice White (1941-2016)
Record producer, songwriter, singer.
Paul Kantner (1941 -2016)
American psychedelic musician, singer and songwriter.
American singer, songwriter. Founded the rock band, The Eagles.
Dale Griffin (19480-2016)
British musician, drummer. Founder of Mott the Hoople.

American soul singer and actor.

British musician, singer, actor, songwriter. 70s legend.

Also read: David Bowie succumbs to cancer 3 days after album release

The David Bowie playlist you want to play on loop all day