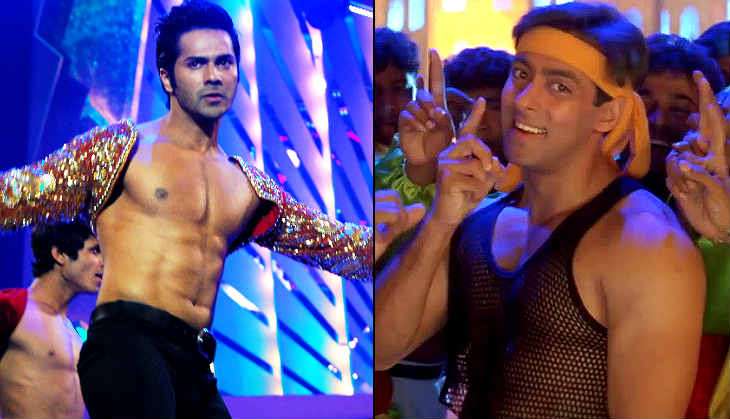 After Dishoom, actor Varun Dhawan is now all charged up for The Dream Team concert in US.
Parineeti Chopra, Alia Bhatt, Karan Johar, Aditya Roy Kapur, Katrina Kaif and Siddharth Roy Kapur will join Varun as they tour six US cities between 12-21 August.
The actor has revealed that he will perform to a medley of his hit tracks at the concert. He has also said that the highlight of his performance will be his take on Tan Tana Tan, Salman Khan's popular number from Judwaa.
In a media interaction before leaving for the concert, Varun said that he cannot wait to perform the number.
Also read: Salman Khan's cameo in Judwaa 2 should be on par with Akshay Kumar's in Dishoom: Sajid Nadiadwala
The actor will soon be seen in a remake of the 1997 hit, which starred Salman Khan in a double role. He revealed that he would also start working on a remixed version of Tan Tana Tan for the big screen soon.
"Well, Tan Tana Tan is soon going to be my song. Because the sequel to Judwaa, which I am doing with my dad and Sajid (Nadiadwala) next year will feature a remix of the song. So, The Dream Team tour is a good platform to claim some ownership over the song, although it is and will always remain Salman Bhai's song."
Also read: Judwaa 2: I had to direct the film when Varun was cast in it, says David Dhawan
Since you're humming it already, here is Salman Khan's Tan Tana Tan from Judwaa:
When asked about The Dream Team concert, Varun said:
"We all have our solo acts, then we have our act together. It's going to be one helluva fun tour. But also very exhausting. I've so far done 30-35 live shows in India and abroad, but never performed in the US. We are all looking forward to giving the audience and ourselves a great time in several cities of the US."
After the concert, Varun will head to Jhansi to shoot for Badrinath Ki Dulhania with Alia Bhatt.
Also read: Judwaa 2: Not fair to compare Varun Dhawan with Salman Khan, says Sajid Nadiadwala
-- quote from dna