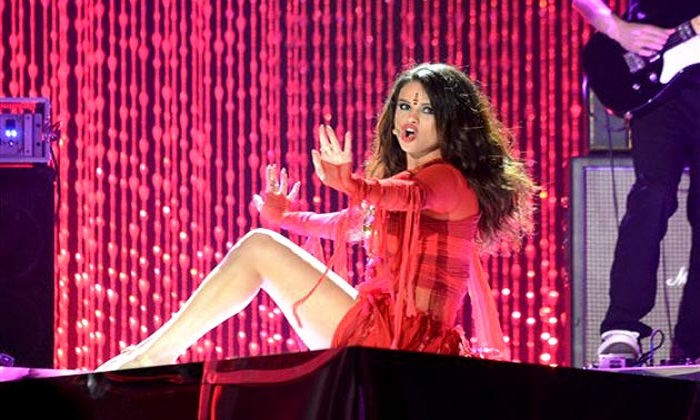 At the MTV VMAs held in Culivur City at Sony Pictures Studio in 2013, pop sensation Selena Gomez stunned everyone by performing a mujra .
While a majority of the foreign media present termed it an on-stage portrayal of tribal finery, Gomez's entire look reflected Indian-ness. Clad in a red outfit, she rocked the life out of her hit track Come And Get It .
No wonder then that she kept the crowd on a high and came in from praise from none other than Britney Spears and Paris Hilton among many others.
It seems that no one could really get enough of the classical Indian dance steps that she gyrated to. With the bindi , necklace, anklet and duppatta, it was pretty clear that Selena Gomez sure has some Indian in her!