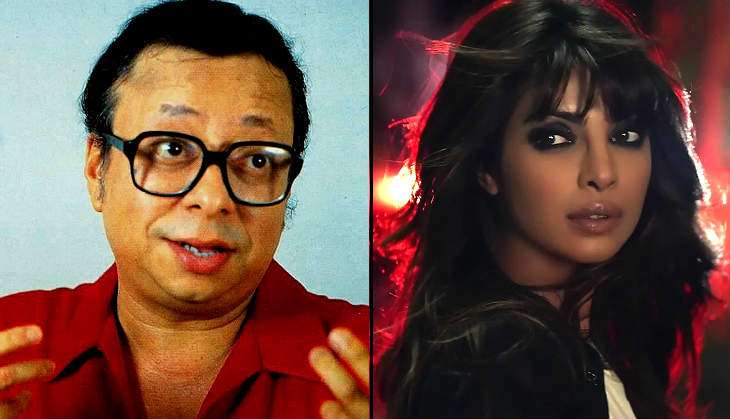 There's a lot that we discuss about Priyanka Chopra and her stature of putting India on global map. But, what most of us don't know is that somebody else had already done his bit of expanding the cultural borders of the nation.
They say he used to compose tunes in his dreams. Much has been discussed about the work of Rahul Dev Burman (RD Burman) or Pancham Da as he was popularly known.
But few know that this musical genius was the one of the first few Hindi musicians to gain popularity in the United States.
It all started when one of Burman's close friends, Pete Gavankar, asked him to collaborate with a budding international artist, Jose Flores. Burman sent his tunes and the song, titled In Every City, went on to become immensely popular in the West.
Also read: #CinemaTales: Why did Jeetendra play body double to Sandhya in V Shantaram's Navrang?
However, Burman had no clue about the popularity of his song. It was only when he visited San Francisco that he realised that people had loved his track. In his own words:
"The day after I landed in San Franscico was carnival day, 15 May (Cinco de Mayo). The atmosphere inspired me; I composed the carnival number on the album then and there. Later that evening, we visited a disco where In Every City was played."
"The number began with a bang, 'New York city, Chicago, LA, San Francisco and Bombay'. All the people there started dancing. At the climax all were clapping. I was so moved I almost cried."
Also read: #CinemaTales: How Pran helped Om Prakash bag his big Bollywood break
In Every City was a part of the 1987-album, Pantera - which also featured songs like Please Don't and Don't Cry the Blues.
Post the success of the album, Burman went to featured on the same radio programme as Paul McCartney, Michael Jackson and Lynda Ronstadt.
Also read: #CinemaTales : When Manna Dey moved Mohammed Rafi to tears
-- quotes from Filmfare