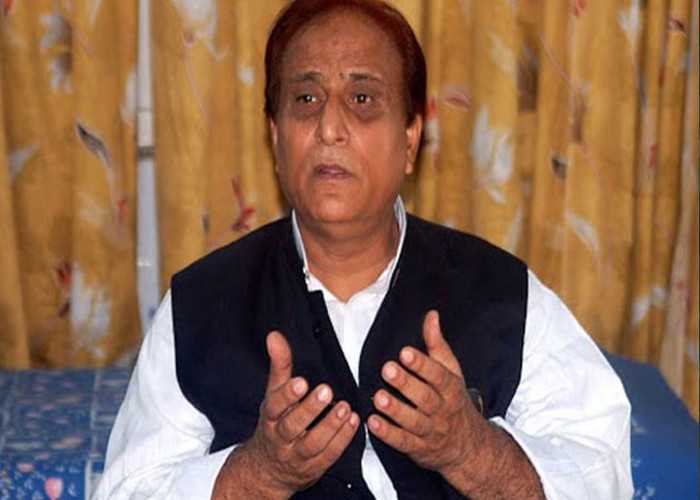 The Uttar Pradesh SP leader Azam Khan has again made a controversial statement and has said the PM modi is listed under the top 10 criminals in the world. He also said that he aspired to be the Prime Minister of country.
"If Modi ji can be the Prime Minister, then why can't I? Have you seen in Google whose name is there in world's ten top criminals? I have not said this. it is the Prime Minister's name," Khan told media.
He even claimed that Samajwadi Party supremo Mulayam Singh would suggest his name for the post at the right time.
"I am the fittest person to become the Prime Minister of the country and I aspire to be the Prime Minister. If Narendra Modi resigns and all MPs elect me the Prime Minister, it will send a good message across the country and India will progress each passing day. When the time comes, Mulayam Singh will propose my name," Khan said.
When reporters asked Azam about posters being put up in Lucknow demanding his elevation to the post of deputy chief minister of Uttar Pradesh, he said, "You are insulting me. I want to be become the Prime Minister and I deserve to hold the post. That's why I have removed posters of me becoming deputy chief minister."
On the CBI raids at the office of Rajender Kumar, the Principal Secretary of Delhi Chief Minister Arvind Kejriwal, he said that the Central Government and the Bharatiya Janata Party (BJP) have shown disrespect to political beliefs.
"Everyone knows that it's a biased action. I think there should not be raids at office of any chief minister of the country without prior permission," he added.
Khan had earlier accused Prime Minister Modi of his alleged involvement in the 2002 riots in Gujarat and asked him to clarify his position on the same.
-ANI