Raza Naqvi
| Updated on: 10 February 2017, 1:50 IST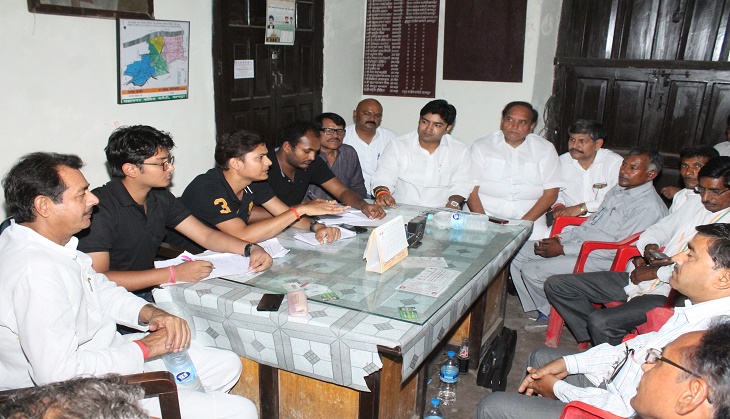 Poll strategist Prashant Kishor's three-member team on 16 May met leaders of Congress' front organisations (Youth Congress, NSUI etc) and brainstormed the party's strategy in the upcoming 2017 Uttar Pradesh Assembly elections.
Though party leaders and workers were seen participating actively in the discussions, some were confused and worried about their fate in the near future. Youth and student leaders were seen expressing their dissatisfaction about the party's attitude towards them.
As some of them asked the team members for a solution, the latter, after noting them, said they were unable to provide any assistance.
Har Prakash Agnihotri, President, Kanpur Congress, said, "The team members listened to all the suggestions and have noted them. This will now be communicated to the master strategist and we don't know what he will decide. We'll have to wait for further directives."
"NSUI should be given some powers"
Speaking to Catch, Abhinav Tiwari, National Secretary of National Students Union of India (NSUI) said, "We don't have any power; the party hasn't given us the power of even appointing someone in the NSUI. Senior leaders expect us to increase the NSUI membership, but when we can't do anything for a particular person why will he/she get attached to our union?"
"Orally we can commit anything but I know we can't do anything without some basic powers. These days, students play a major role in elections, and when we can't mobilise them, how can we ask them for votes? We have informed PK's team about this and we hope they'll figure out something for us," he added.
Also read: Congress strategist Prashant Kishor faces heat after secret 'Brahmin meeting' in Uttar Pradesh
"From where will a leader get the ticket?"
Amod Tripathi, Congress corporator, said, "We are being told that show us your work or even a proper plan for getting a ticket, but nobody knows exactly what or whom to show such things. Presently, everyone is so confused about the tickets that the political situation within the party is quite tense."
Speaking about the Brahmin meeting, which has sparked a row among senior Congress leaders, he said, "I am also a Brahmin, but before a Brahmin I am a Congressman. And I agree that all the senior leaders should have been taken into confidence before PK's visit."
"Seniors leaders take us for granted"
Speaking to Catch on condition of anonymity, a Youth Congress leader said, "We are only given importance when there's an election. After the election, nobody pays attention to us. Even I was sent to jail while participating in a protest, but no senior leader came to my rescue despite contacting them several times. They should understand that we are also working for the benefit of the party."
Also read: 2017 UP elections: Here's why Muslim voters may desert the Samajwadi Party
There's nothing new in the strategy
"Instead of asking the Congress leaders about the election strategy, PK's team should have gone to different constituencies and should have sought public opinion. We are talking about booth level politics but we are not taking the public's opinion. Saying is one thing and doing is other," said Tripathi.
"The leaders are saying that people face trouble due to electricity shortage, water shortage, bad roads etc, and the team is noting these points, but these things cannot be converted into manifestos, because every party will promise to resolve these basic issues. We need to do something really different to gain public support," he added.
Also read: Asaduddin Owaisi likely to bank on riot victims to capture Uttar Pradesh