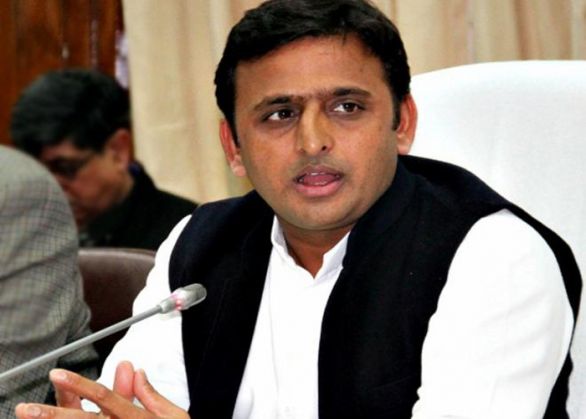 Amidst ongoing debate on rising 'intolerance' in the country, Uttar Pradesh Chief Minister Akhilesh Yadav on 2 December stated that those speaking on issues like 'love jihad' and cow slaughter aren't speaking anymore as they have been given a befitting reply by the people of the state.
Also read: Azam Khan is at it again, calls Jama Masjid Imam Bukhari an RSS man
Speaking at a function at Madan Mohan Malviya Technical University (MMMTU), the chief minister said, " Several parties which were talking on cow, love jihad and other religious issues are silent now as they have been given a befitting reply in the state."
Also read: UP CM Akhilesh Yadav distances himself from Azam Khan's comment on Paris attack
Yadav also exhorted people not to get embroiled in religious issues. Terming as baseless the objections raised by Centre for the land made available by the state government for setting up AIIMS in Gorakhpur, Yadav said their argument is that the approach road there is narrow.
Yadav said, "If the Centre so wants, the state government is ready to make this apporach road four lane." Referring to the central government's 'Make in India' campaign, he said that this dream cannot be realised without taking UP along.
(with inputs from PTI)