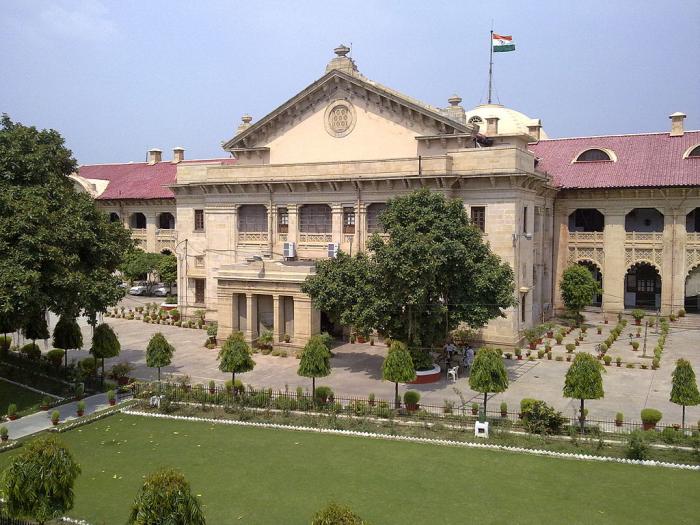 The Allahabad High Court's intervention has given a happy ending to the love story of Muslim boy Kaleem and a Hindu girl belonging to a Meerut village. The couple's case had been turned into an 'Islamist' conspiracy of 'Love Jihad' by few Hindutava outfits in 2014.
After the court's intervention, the girl left government custody and went to stay with her Muslim lover. She was in government's custody as she had run away from her father's place, alleging threat to her life.
The girl had earlier moved to the High Court, and stated that she was an adult and therefore, she must be allowed to stay with Kaleem, who, she claimed was her husband.
The 'Love Jihad' controversy
Kaleem, who is a resident of Uldhan village in Meerut, was arrested in June 2014, on charges of raping the girl after her father Narendar Tyagi had pressured her to file a case. He was also accused of forced religious conversion.
After the arrest, Kaleem was told that a case of gang rape and forced conversion was filed against him and his friends by the girl's father.
Soon after this news broke out, the atmosphere in western Uttar Pradesh become extremely communally charged and Hindutava outfits claimed the young couple's relationship was a textbook case of Love Jihad.
However, the case took a major turn in October 2014, when the girl went to the police alleging that she was forced to file charges against Kaleem by her parents who were offered money by a local BJP leader.
In her statement to the police, the girl insisted that she was in a relationship with Kaleem out of her own will and went on to file a case against her parents.
Present status of the gang rape case
All the ten accused, including Kaleem are currently out on bail. Krishna Kumar, the girl' lawyer, stated that considering the latest developments, there is a good chance that all the accused will get a clean chit and the case will be shut.