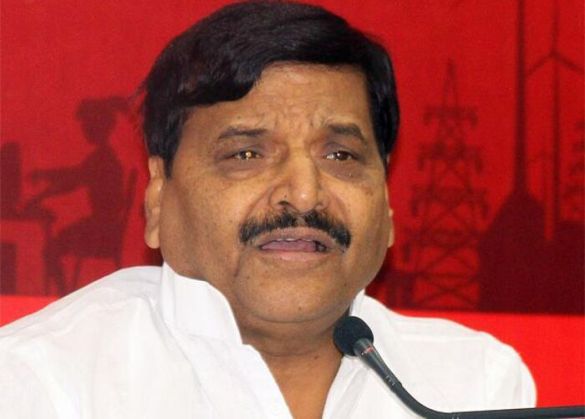 The Samajwadi Party government which is often criticised for lawlessness in the state of Uttar Pradesh is in news once again, but this time for another reason.
The Indian Express report has shockingly revealed that around 350 junior engineers (JEs) in UP are getting salaries for sitting idle in their offices for the last 10 years.
Public Works Department minister Shivpal Yadav had, last month, criticised the engineers in various government departments for under-performance.
The minister had also warned them to improve and had stated that if these engineers won't improve then they may have to face FIRs and jail.
Ironically, 350 engineers have not been assigned any work by the state government in the past over 10 years, for which they have also been drawing salaries.
The apathy is such that some engineers are even suffering from depression as they don't have any work to do.
Following Shivpal's comments, the JEs have now approached the UP government asking to be assigned some work or transfer to other departments where they can be utilised. The JEs claim that they were idle because the work was being outsourced to private contractors.
The Diploma Engineers Association (DEA), has also backed the JEs and wrote a letter to the Chief Secretary requesting that the JEs should be absorbed into other departments.
The DEA also alleged that the work is being outsourced because it gives benefits to senior officials but results in poor quality work.
AK Gupta, Engineer-in-Chief of the PWD however said that the situation has been the same for past several years. Gupta said the DEA's proposal to absorb these JEs into other departments will be considered on merit.
The PWD has about 5,341 JEs - 4,176 in the civil section, and 467 in the technical stream who have been assigned more work than they can effectively handle. 322 JEs in the electrical and 385 in the mechanical sections have relatively less or no work.
Gupta said that half of them have been given some work in major cities of the state while 350 JEs posted in districts have no work. He stated that these JEs are sitting idle for the past decade and have been drawing salaries for it.
The Indian Express reported that Harikishore Tiwari, President of the Engineers' Association revealed that these electrical and mechanical JEs are responsible for running and maintenance of hot mix plant, cement mixture plant, running of road rollers, truck, tractors and other equipment.
According to the official PWD figures, none of its 24 hot mix plants is running to its capacity, plants in Etawah, Bhadohi and Gonda have zero per cent utilisation,whereas all the 12 cement mixture plants are lying idle.
The matter had come to light in 2001 when the UP government had hired Tata Conultancy Service (TCS) to present a report on the situation. The TCS had then recommended that new recruitments in these streams should be stopped, machines should be disposed off and staff adjusted in other departments.
The government initially acted on TCS's recommendations. However, it was later discontinued and the PWD has since appointed 103 more JEs.
Alok Ranjan, Chief Secretary said that he had issued directions to assign work to these engineers.