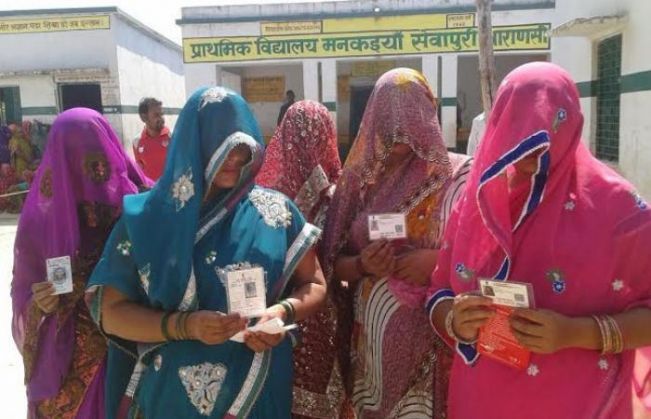 In keeping with a bizarre tradition, women in the Katiya Kammu village of Shahjahanpur in Uttar Pradesh will not vote in the panchayat polls.
Ironically, the post of the 'Pradhan' (village head) is reserved for a woman this time around. But electing the woman leader will remain an exclusively male preserve.
The village, which is about 150 kilometres away from state capital Lucknow, has a voter population of nearly 3,000.
Though prohibited from the panchayat polls, the women of the village cast their ballots for the assembly and Lok Sabha polls.
Why can't they vote?
Women in Katiya Kammu have not voted in the panchayat elections for several decades now.
The villagers claim the women themselves keep away from the electoral exercise.
According to residents of the Muslim-dominant Katiya Kammu village, this bizarre tradition was put in place after burqa-clad women were accused of resorting to bogus voting - leading to disputes among the locals. The villagers mutually decided that the only solution was to keep the women away from voting in the panchayat elections.
The district administration tried to persuade the villagers to allow women to vote during the last elections but failed. If the villagers are to be believed, the women are content with following the tradition for the sake of peace in the village.