Raza Naqvi
| Updated on: 13 February 2017, 7:54 IST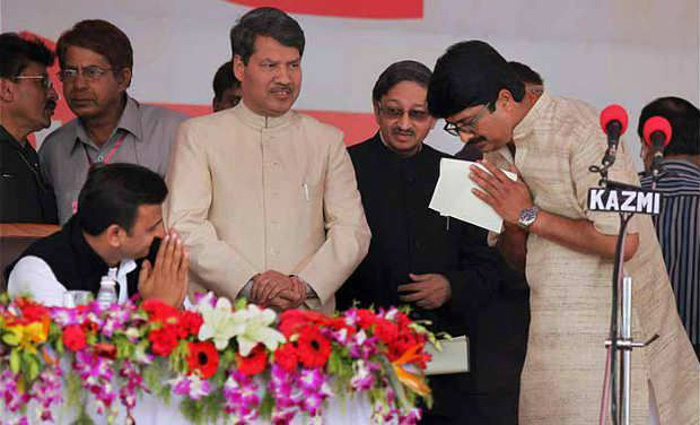 Kunda MLA Raghuraj Pratap Singh alias Raja Bhaiya known for his 'Baahubali' image in Uttar Pradesh was reportedly 'demoted' in the portfolio allocation on 4 November after he was appointed as the minister for stamps and registration. Raja Bhaiya is among the handful of ministers groomed in their initial years by Samajwadi Party supremo Mulayam Singh Yadav.
Though he has always been an independent MLA from Kunda since 1993, Bhaiya supports the SP government in the state and has been a minister twice.
Akhilesh tries image makeover by reshuffling cabinet, but what about Raja Bhaiya?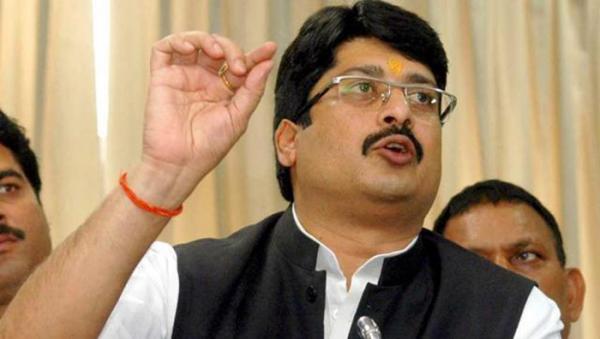 As Raja Bhaiya has been allotted the stamps and registration ministry, the move is being seen as a major demotion for him. He has enjoyed a larger-than-life tall Thakur leader image in UP politics so far.
Akhilesh's decision is however not shocking as Bhaiya has always shared an uneasy relationship with him. However, it is his known proximity with Mulayam Yadav which might have restricted Akhilesh from not allotting any portfolio to him.
In 2012, on the insistence of Mulayam Yadav, Raja Bhaiya was appointed as Prisons Minister shocking everyone as he had many criminal cases against him, including charges of attempt to murder, abduction, corruption and dacoity.
How will inducting Raja Bhaiya help in image makeover?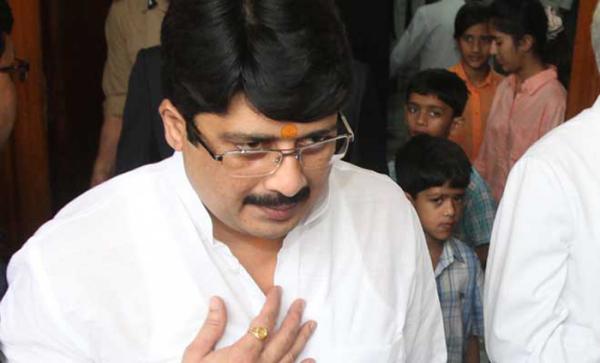 Recently, Akhilesh dropped five UP Cabinet ministers and three Ministers of State.
On one hand it seems team Akhilesh wants to leave no stone unturned for 2017 UP Assembly elections. But on the other, he inducts Raja Bhaiya. The million dollar question here is: How does allotting a ministry to known criminal like Raja Bhaiya help?
Reportedly, Raja Bhaiya has 48 criminal cases pending against him including that of attempt to murder, dacoity, kidnapping etc.
In 2002, Raja Bhaiya was arrested after an FIR was filed by Bharatiya Janata Party (BJP) MLA Puran Singh Bundela of alleged kidnapping and threatening with dire consequences. The same year, after an AK-56 was recovered from his home, he was sent to jail under Prevention of Terrorism Act (POTA), along with his father Uday Pratap Singh and cousin Akshay Pratap Singh.
Though Raja Bhaiya has sparked controversies many a times and has brought shame to the party, the most significant was when he had embarrassed the Yadav government and resigned from the Cabinet after he was accused of conspiracy in the murder of Deputy Superintendent of Police Zia ul Haq.