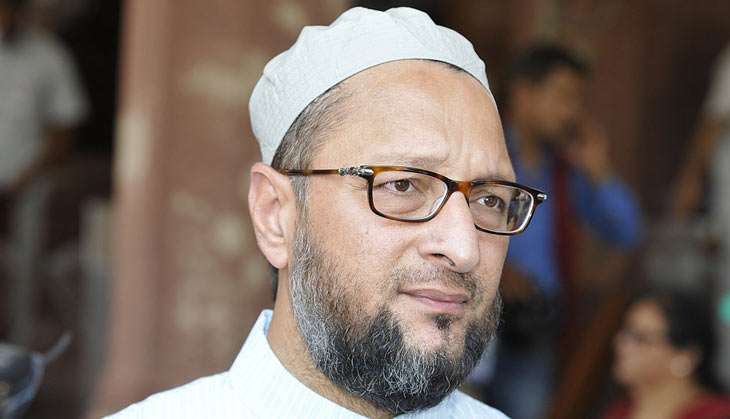 With the 2017 Uttar Pradesh Assembly election looming near, major political parties have started finalising their poll strategies. And, it seems that the All India Majlis-e-Ittehadul Muslimeen (AIMIM), which was reportedly going to contest the election alone, is now in search of allies.
According to a PTI report, AIMIM president Asaduddin Owaisi has said that his party is open to forming an alliance to fight the upcoming election in the north Indian state.
Also read: Asaduddin Owaisi likely to bank on riot victims to capture Uttar Pradesh
"Our state (UP) president Shaukat Ali is in touch with some organisations, some leaders and some parties. It would be too early to really comment on it. Definitely we are open for alliance but not with parties like Samajwadi, Congress, or BJP," said Owaisi.
Though Owaisi didn't hint at an alliance with the Bahujan Samaj Party (BSP), he didn't mention BSP while taking the names of parties that AIMIM is not ready to collaborate with. Speculations have been rife for a long time that the AIMIM and BSP will form an alliance, but only time will tell whether it would materialise or not.
"I am not involved in those matters. Our state president is there. We will have to wait for some time," the Lok Sabha member from Hyderabad said.
Also read: Will Asaduddin Owaisi lead an alliance of Muslim parties in Uttar Pradesh elections?
Owaisi, who addressed two public meetings in Uttar Pradesh recently, said his party is getting a "very good response" from people which was "very heartening" and gave his party a "lot of confidence".
"There is definitely lot of anger against the state government because they have not fulfilled the promises made in election manifesto. Governance has taken a beating. They have failed to control law and order and now within their own party they have serious internal differences," he said.
According to Owaisi, the key plank of his party's campaigning in Uttar Pradesh would be "failure" of the SP government.
He alleged that the UP government has not fulfilled its promise to deliver 18 % reservation to Muslims and opening schools in districts with minority concentration.
Also read: 2017 UP elections: Here's why Muslim voters may desert the Samajwadi Party
"There were eight promises related to Muslim minority in the election manifesto and they have not done at all. Even the allocations made to Ministry of Minority Welfare, not even 50 per cent is released. Out of Rs 3.5 lakh crore budget of UP, only 0.84 per cent is allocated to Minority Welfare Ministry...that's for 20 per cent of population," he said.
Owaisi said the Uttar Pradesh Assembly needs "some strong people" who can talk about development of education, improving of health indicators and on issues of security, adding that "huge" incidents of communal violence and riots have taken place but Muslim legislators were not "brave enough or assertive enough" to ask pointed questions as to why they are happening.
"So, these issues and atrocities on Dalits are still continuing," he added.
-With inputs from PTI