Raza Naqvi
| Updated on: 10 February 2017, 1:50 IST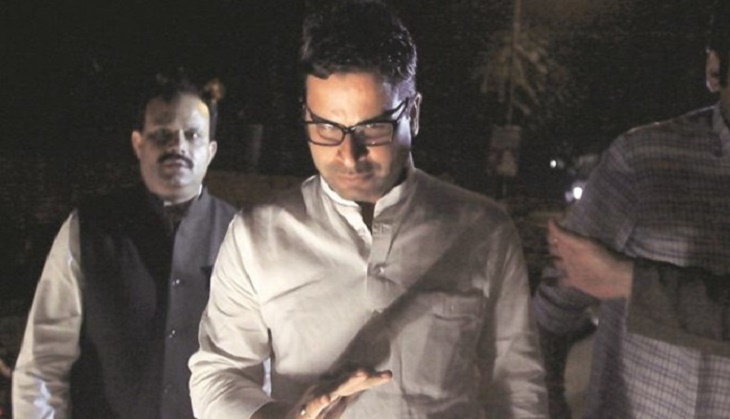 Days after drawing criticism from senior Congress leaders for reportedly presiding over a "Brahmin-only meeting in Kanpur", it appears as though poll strategist Prashant Kishor has gone into damage control mode.
In what appears to be an attempt to deal with a mounting public relation crisis, Kishor sent a three-member team (comprising Sachin, Dharmesh and Shivam) to Kanpur on 15 May to meet party workers, general secretaries and vice-presidents of the Congress Kanpur Unit. Kishor's team met the Congress leaders and discussed the party's strategy for the upcoming state Assembly elections.
The 'Damage Control' meeting
Kishor reportedly presided over the 'Brahmin meeting' on 12 May. The meeting was attended by Muslim leaders, Thakurs and some RSS members - a move that did not sit well with a number of Congress leaders.
"He knows very well that by ignoring the senior leaders he has committed a big mistake. This is probably the reason that his team was sent today to meet the party workers and leaders, so as to neutralise them," a party leader said.
"All those whom Kishor had met were not invited on 15 May. This gives us a clear message that this meeting was just to do some damage control. He also knows that the move was wrong," he added.
"When we asked the team members about why the Brahmin meeting was organised and why senior leaders were ignored, the members kept mum and dodged the questions," said Er Ankit Dhanvik, Congress' social media co-coordinator.
"It seems that Kishor's team wanted to avoid speaking on the Brahmin meeting controversy, but we told them that Kishor's move has sent a bad message across the party and it is high time that he himself resolve this problem," a party worker said.
'Why is Kishor going the BJP way?'
Speaking to Catch on condition of anonymity, a senior Congress leader said, "We had thought that Kishor had a really good strategy. However, in his first visit he wanted to woo Brahmins by ignoring others. Wooing Brahmins is what the BJP does, why is he copying the BJP?"
"We don't have a problem with wooing Brahmins, but he ignored Brahmins in the Brahmin meeting, and a strange thing that happened is that Muslims, Thakurs' and RSS members were present in the meeting," he added.
Why was the meeting called anyway?
The team members have sought a proper plan to mobilising youths from the district general secretaries and vice-presidents.
The team gathered feedback from party workers on "issues" that can be made into "poll promises" for the "state level" and for "local level manifestos".
Important issues on candidates and the constituencies were also discussed so that Kishor can analyse and work on these points.
Can Prashant do it for Congress?
"He has taken a huge responsibility, if these controversies keep happening in the near future then proving his mettle will become a herculean task for Kishor," a senior Congress leader said.
"He got success for Nitish, but the political scenario in UP is altogether different. The election will be a multi-cornered contest. With the presence of Bahujan Samaj Party, BJP and Samajwadi Party, it wouldn't be that easy to wrest power," he added.
Congress needs to focus on Muslims more
Congress should focus on Muslims, state general-secretary of Congress, Rihana Khan said. "There was a time when Congress was known as the party of Muslims, but they were neglected so much that the Muslims started taking refuge in various political parties. Congress should focus on Muslims and especially woman leaders, the leaders talk about wooing Dalits, youths, Brahmins, but what about Muslims?," the general-secretary said.
"Party should not rely on parachute leaders, they should give tickets to those candidates who belong to a particular constituency. A grass-root level leader will do well in the elections," she added.