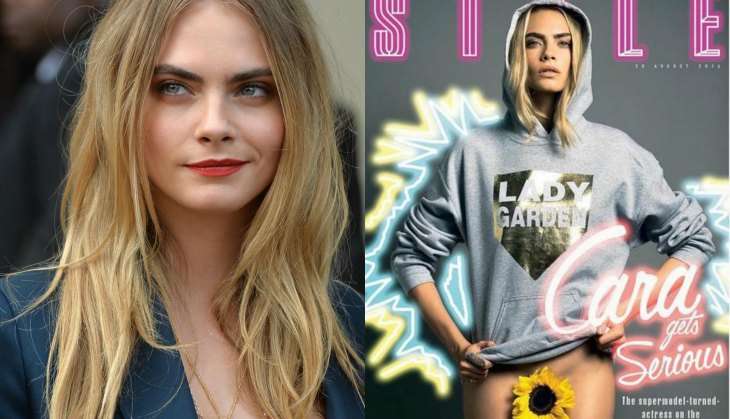 Ovarian Cancer Action has been reiterating for way too long that way too many women are still embarrassed to seek help when it comes to gynaecological issues. An alarming 48% of women they asked (ranging from 18 to 24 years of age) were too shy to discuss their sexual health problems.
Many prefer to even avoid the word 'vagina'. With women's health in a closet of shame, is it any wonder that the diseases like ovarian cancer are detected almost too late?
There are seven major diseases every woman must be aware of: Cervical Cancer, Gestational Trophoblastic Disease, Primary Peritoneal Cancer, Ovarian Cancer, Uterine/Endometrial Cancer, Vaginal Cancer, Vulvar Cancer. However, it's safe to assume that most women and men aren't even aware of most of these names, let alone their symptoms.
It is this stigma, this shame, this extreme step of allowing one's body to reach a point of no repair over talking openly about gyneacological issues that Cara and Chloe Delevingne hope to counter. Chloe's close brush with the 'silent killer' is what prompted the ladies whole-hearted support for the cause.
The Gynae Cancer Fund's Lady Garden campaign - of which Cara is the (famous) face - hopes to coax women into finally talking about their body, before it's too late.
Timed right before September, which is Gynaecological Cancer Awareness Month, Cara has posed for The Sunday Times Style cover in a Lady Garden sweatshirt and a strategically placed sunflower.
Too ashamed to discuss gynaecological problems? Sorry. Cara's taking none of your lame excuses. With her near nude photo plastered across social media and shared on news publications, there is but little refuge from your willful ignorance.
You cannot hide forever. Go get a test done.
--
Edited by Aishwarya Yerra