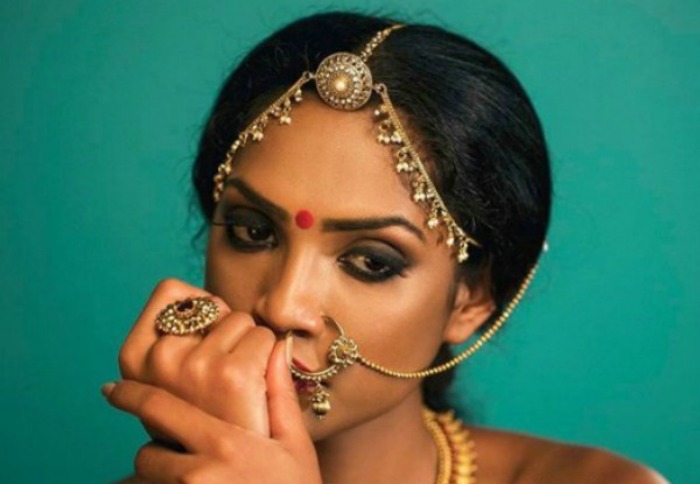 There's something really wrong with this image of Malayali anchor, actress and model Shruthy Menon. Can you spot what it is?
She's attempted to do what most model, actors, actresses and pot-bellied neighbourhood uncles do on a regular basis. And yet, she's receiving flak for it.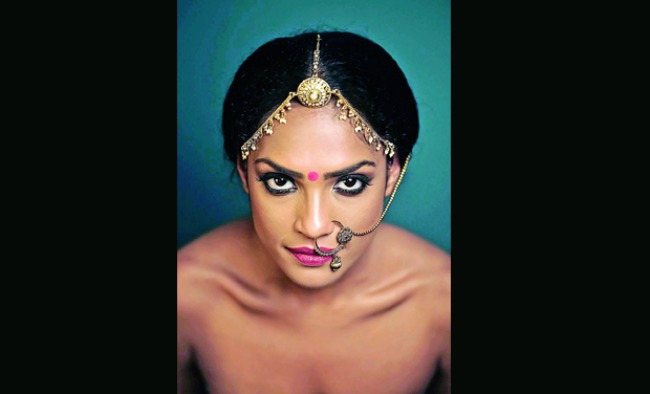 She's committed the ultimate sin of posing topless in a country where everything is considered cause for outrage.
"The magazine and the photographer had a very clear idea about capturing the beauty of a bride donning her jewellery on her wedding day. I loved the concept and absolutely loved my final pictures," Shruthy tells The Deccan Chronicle.
Unfortunately, while you and I might not understand what the outrage is about, some from God's Own Country do. In a state where gold is probably on many families shopping list, jewellery ads are a big deal. And in what is considered a largely orthodox society, a topless ad is causing burns. Serious ones.
"I am getting negative comments like how I could pose showing my bare back etc but largely, it has been appreciative words..Obviously, when such photos appear for the first time, there will be uproar but it is when more such ads come out that the public will finally understand. There is a renaissance and change happening and I am sure there will be a change in attitude soon," says Shruthy.
Aesthetically speaking, everything about these pictures is stunning - the jewellery, the model, the photography. So where is this backlash even coming from?
Get a genuine hobby, guys. Outraging at will doesn't count as one.