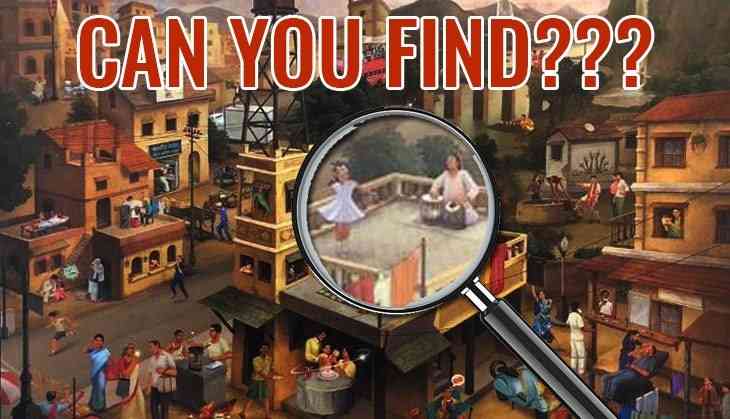 Do you remember your favorite mid-90s advertisements? If yes, then we have brought a challenge for you to identify some famous advertisements that have been hidden in the painting.
A challenge is doing the rounds on the social media platform which has refreshed some old memories of users and also many of netizens are brainstorming on it to find the names of the advertisements.
The viral painting has an accumulation of 40 most famous advertisement that has gone viral on the social media platform.
A pic has been uploaded by a Twitter user, Vaibhav Vishal with a caption, 'This painting has 40 best Indian ads hidden, including all the classics. Lovely little trip for the nostalgia lovers. Have fun. And reward yourself with some jalebis when done. Kyonki Surf ki kharidari mein hi samajhdaari hai.'
Check out the viral pic:
This painting has 40 best Indian ads hidden, including all the classics. Lovely little trip for the nostalgia lovers. Have fun. And reward yourself with some jalebis when done. Kyonki Surf ki kharidari mein hi samajhdaari hai. :) pic.twitter.com/XCQkUHdbxo

— Vaibhav Vishal (@ofnosurnamefame) May 31, 2019
Check out how Twitterati tried hard to find the ads in the amazing painting:
Just looking at the painting of the Cadbury's dancing girl has made my morning.

— anupma (@anupmabakshi) May 31, 2019
Who's done it? He/she/they deserve so much love.

— Sukanya Verma (@SukanyaVerma) May 31, 2019
The only one I recognise is "Nirma" ... has to be the most iconic Indian advert of all time! 🎶🎵🎶 pic.twitter.com/c4kX4ln4PH

— ❤ (@Navtweeets) June 1, 2019
Check out users who completed the challenge:
Dhara (jalebi boy)
Surf Excel (Lalita ji)
Liril (girl)
Maruti (petrol khatam hi nai hunda)
Amul (girl)
Nirma (girl)
Fevicol (hen)
Taj mahal tea (Zakir Hussain)
Cadbury (dancing cricket girl)
Coca cola (thanda matlab)
Bajaj scooters (hamara Bajaj)
Fevi kwik (fish on stick)

— Sumit Bedi (@IAYF) May 31, 2019
Nike (boy on bus)
VIP Frenchie (macho man)
Happydent (shining street light)
Vodafone (zoozoos)
Hutch (pug)
Cadbury 5 star (Ramesh and Suresh)
Surf Excel (daag ache hain)
Colgate (family ring)

50% done!

— Sumit Bedi (@IAYF) May 31, 2019
Bournvita (tayyari Jeet ki mother-son)
Dalda
Google (india-pak friends)
Lijjat paapad
Parle G (Gabbar)

— Sumit Bedi (@IAYF) June 1, 2019
Also Read: Air India attendant wins heart of Twitterati for her gesture towards a man who was on 'Roza'