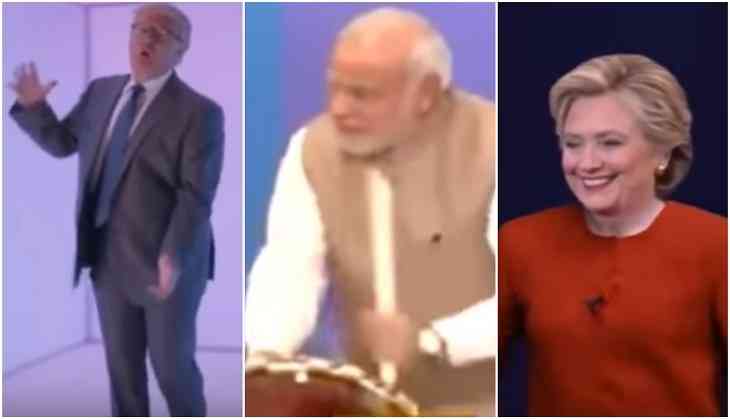 Social media is one such platform where people showcase their talents by posting things on the internet. And yet again a person on the social media platform uploaded a mash-up clip that has emminent personalities Prime Minister Narendra Modi and US President Donald Trump.
But the thing that caught our attention were the lookalikes of both of them who were the dance steps that perfectly matched the tunes of the Bollywood song. They both were seen dancing on the floor on the popular song Rashq E Qamar sung by Rahet Fateh Ali Khan.
ALSO READ: People made memes out of Narendra Modi's visit in Manila and they are super funny!
In the video, while Modi is seen playing the drums on one hand, Trump, on the other hand is seen dancing on the beats. Not only them, this video also features, Hillary Clinton, who is also dancing along with the beats.
The video is a combination of two video clips. One is during Narendra Modi's trip to Japan when he joined professional drummers during an event. The another clip that is shown is from a popular show America's Got Talent, where a person danced and enacted as Donald Trump.
Check out the video here:
Funny, isn't it?