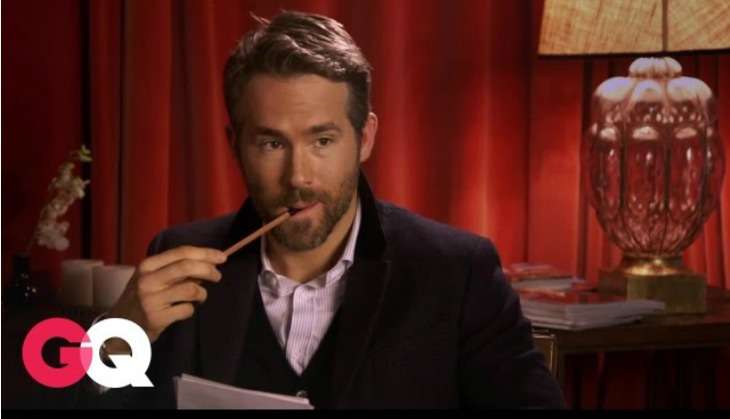 The only person worthy of interviewing Ryan Reynolds.. is Ryan Reynolds.
Motor-mouth and Twitter demi-god, Ryan Reynolds has become GQ's Man of the Year and nobody was surprised. Except for Jake Gyllenhaal. What was also not a surprise was how sexist, homophobic and borderline slapstick the 'interview/roast' was. For this is GQ combined with Ryan Reynolds, there's enough of those virtues in both of them.
In the video, 'resentful twin' Gordon Reynolds interviews Ryan asking only - and only - the most offensively annoying questions as possible.
For instance, the interview began with:
Ryan: "Looks like we've got two beards in the room"
Gordon: "Three if you count your wife"
Meaning Ryan's gay and that gay jokes are both offensive and allowed because he is Ryan. From here on, jokes included the sexual abilities of his wife, actress Blake Lively, jokes about Deadpool and Green Lantern and obviously was replete with cusswords which we'd rather not repeat.
Watch if you'd like a glimpse of Jake Gyllenhaal. Reynolds, you can do better: