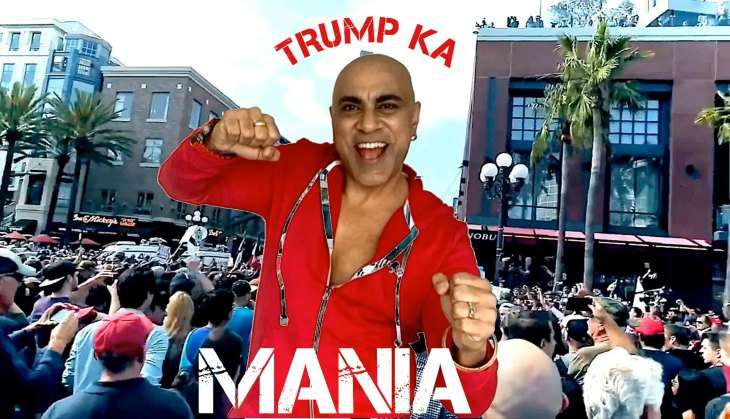 Republican Presidential nominee Donald Trump is getting support from an unexpected quarter, with India's 1990s pop star Baba Sehgal singing his praises in a rap song.
The song Trump Ka Mania, posted on YouTube, begins with an earlier video of Trump's daughter Ivanka Trump introducing her father.
"Could not resist doing a track on Trump. This guy has something in him which puts him on top of the charts. He may or may not become the president of United States of America but his popularity, temperament and attitude has already won him millions of fans," a post by Mr Sehgal on YouTube read.
The video shows Sehgal rapping in his trademark style as footage from Trump's rallies across the US is played behind him.
"Trump Boley Vote Karo Come Come Come Come/ Nominee Hai Us Ke Rashtrapati Ka / New York Chicago Orlando Mein / Log Khadey Hain Ghar Ke Verandon Mein / Trump Ka Mania From Mumbai To Kenya / Bhaashan Sunney Chaley Uska Saare California," go the lyrics of the three-minute song.
The songs has gotten over 99,000 views on YouTube over the last three days.
The Indian rapper had become immensely popular in the 1990s with his hit songs "Thanda Thanda Pani", "Aaja Meri Gaadi Main Baith Ja" and "Main Bhi Madonna".
-- PTI