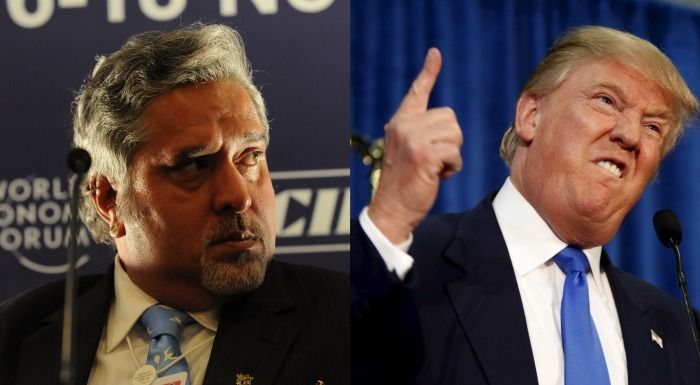 It has to be said - watching a young Vijay Mallya being called India's Donald Trump is rather disturbing. In the backdrop of the Mahalaxmi Race Course 1998 interview, hosted by British Indian TV personality Nikki Bedi - Mallya looked quite unlike the flashy businessman we remember. Dressed in a simple striped blue suit and glasses, Vijay is standing at the horse stable next to his derby-winning horse, who has just lost a local race.
Apart from the sense of humour that breaks out from time to time, Mallya also sports a funny English accent, which as we've witnessed, he lost over time.
On being a rally enthusiast
"Well, you've got to be able to drive something".
On Trump - their similarities and whether the comparison is a compliment
"Well, I don't know Mr Drumpf personally, I've read a lot about him. He obviously likes to live his life, as I indeed do... but not yet anywhere near bankruptcy."
On women
'There's nothing wrong in appreciating beauty, is there?'
On enemies
"There have been the usual anonymous calls, letters and what have you but I'm well protected."
On Kingfisher liqueur
"I do drink (Kingfisher). Many of my products are better than foreign liqueur."
So many years later, the interview seems rather ironical when Trump and Mallya are both trending at the same time, albeit for different reasons. While Donald Trump is running for President of the United States, Vijay Mallya is currently abroad, even as banks hold an auction of his Mumbai property.
Watch the video here:
--
Edited by Aishwarya Yerra