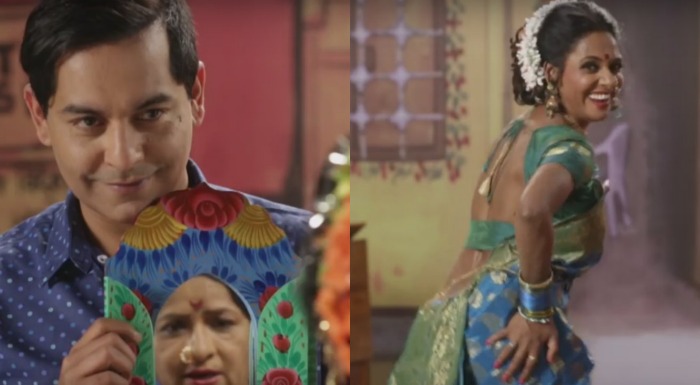 It is a universally-accepted truth that consent is not everyone's cup of tea. Many don't understand the basic premises of consent, and many don't seem to want to.
Consent had almost become a redundant concept, thanks to years of conditioning that stems from patriarchal idiocy, notions of superiority, mollycoddling and grooming sons and brothers and husbands and lovers into believing that they are better than women. But fear not! The voices reiterating the importance of consent are only growing louder.
Agents of Ishq, who gave us the adorable sex education 101 classes for children with Main Aur Meri Body, are back with The Amorous Adventures of Shakku and Megha in the Valley of Consent.
The story - narrated via song and Maharashtra's famous laavni dance is narrated by two women - Megha (in blue) and Shakku, noted performers Megha Ghadge and Shakuntala Nagarkar, respectively.
The older woman demonstrates the nuances of the correct way to giving consent - a lesson we hope all women are jotting down carefully.
The video also features a guest appearance by 'shopkeeper' Gaurav Gera. He plays the love interest for both the women and is as hilarious and as captivating as you'd expect a theater actor to be. In short, a video nobody can really afford to miss.
--
Edited by Blassy Boben